Clipsal 500 Saturday: Support Race Wrap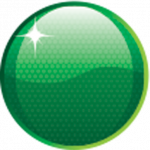 Speedcafe.com's wrap of today's support race action at the Clipsal 500 Adelaide
Australian Formula Ford Championship
Borland Racing's Tom Williamson has walked away with Race 2 and the round victory after a bruising Formula Ford finale this afternoon.
The action included all three Sonic Motor Racing Services entries coming to grief in one incident at Turn 4, with Race 1 winner Cameron Waters clipping the outside wall and spinning into the path of Nick Foster. Garry Jacobson also sustained minor damage in the incident, but soldiered on to finish sixth.
"It certainly was a carnage filled race and we were lucky to avoid some of the incidents in front and behind throughout the 10 laps," said Williamson.
"Last year was all about learning the championship and the aim this year has always been to fight for the championship and we've started in the best way possible."
The Safety Car was again called on Lap 4 after a pair of enormous Turn 8 crashes involving Elliot Barber (Evans Mygale), Matthew Roesler (Roesler Services Spectrum), Mike O'Donnell (Pasta Factory Spectrum) and Samantha Reid (Toshiba Mygale).
Late race contact at the final corner between Jack Le Brocq (CAMS RS Mygale) and Tom Goess (BRM Mygale) saw second place go to Jesse Fenech (Bosch Spectrum), while Nick Cassidy (Evans Mygale), Trent Harrison (CAMS RS Mygale) and Peter Major (Tandersport Stealth) filled the top five.
AFFC points after Round 1: Tom Williamson (34), Jesse Fenech (26), Nick Cassidy (22), Cameron Waters (21), Garry Jacobson (20).
Aussie Racing Cars
Peter Carr led from start-to-finish to take a comfortable win in the reverse-top 10 grid Race 3 for the Aussie Racing Cars.
Carr (Health Scope Aurion) led home Race 1 and 2 winner Kyle Clews (Australec Commodore) by three seconds, with Adrian Cotrell (Artmetal Aurion) Tyler Owen (Advan Aurion) and Paul Kemal (Independent Motor Auctions Falcon) rounding out the top five.
Race 4 of the Aussie Racing Cars will be held tomorrow.
Auto One V8 Ute Racing Series
While yesterday's top 18 reverse grid race shook up the V8 Ute order, David Sieders and Ryal Harris returned to the top of the results sheet in Race 3.
The was punctuated by a long Safety Car period, after two Turn 9 incidents saw several Utes damaged, including those of Gary Carson (Go! Ford), Gary Baxter (Sage Holden), Jack Elsegood (Coopers Ford), Jason Gomersall (iSeek Ford), Ben Dunn (Red Ass Ford) and Ben Kavich (Workhorse Ford).
The Holdens of Chris Pither, Craig Dontas, Grant Johnson and Kim Jane took third through sixth after a brief green flag run to the finish.
Race 4 of the V8 Utes will be held tomorrow.
Autobarn Touring Car Masters
John Bowe recovered from his slow start to the weekend's racing action by winning Race 2 today.
The CAT/Wilson Security Mustang started fourth on the grid, but swiftly moved to the front of the field on the opening lap.
In a 10 lap race largely devoid of action, early leader Eddie Abelnica (Falcon XB) took second ahead of Brad Tilley (Falcon XY) Jim Richards (Falcon Sprint), Steve Mason (Camaro) and an impressive Cameron Tilley (Pacer).
Race 3 of the Touring Car Masters will be held tomorrow.