Clipsal 500 chairman steps down from SAMSB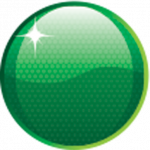 Roger Cook has announced his intention to step down as chairman of the South Australian Motor Sport Board.
Cook has steered the success of South Australia's V8 Supercar event – the Clipsal 500 Adelaide – since its inception in 1999.
He confirmed that this year's event, his 13th as chairman, would be his last.
"I have had an enormous amount of enjoyment and satisfaction leading the team that has made it the best touring car event in the world, and the success of the event is a tribute to that team," Cook said.
Speaking to The Advertiser, Cook said that he was satisfied with the job that he had done, but it was time to wind down his business commitments and allow the board to be refreshed.
Cook also said that Adelaide could host the Clipsal 500 for another 50 years, but regretted that a permanent facility had not been built in the parklands for the purposes of horse racing and for use by the annual motor race.
During his tenure as chairman, Cook has seen the Clipsal 500 Adelaide become the most awarded event in South Australia and in motor racing throughout the nation with the following list of achievements.