Ambrose excited after strong qualifying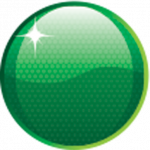 Marcos Ambrose will start this weekend's Jeff Byrd 500 at Bristol from 14th position after a solid qualifying run.
The Richard Petty Motorsport Ford driver's 15.131s lap saw him end the session 0.142s behind pole-sitter Carl Edwards.
Bristol is the scene of Ambrose's best oval result in the Sprint Cup series – taking third position at the venue in 2009.
The former V8 Supercar driver said he can't pinpoint why he has traditionally gone well at Bristol.
"I've got no idea, but I can tell you that if I wasn't racing here, I would be drinking beer in the stands because this place is fantastic," said Ambrose.
"It's one of the great race tracks in the world.
"We've got DeWalt on board for the first time this year and I'm trying to teach them to forget (former De Walt sponsored driver) Matt Kenseth and start remembering me.
"It's great to have them on board. I'm so proud of my team. It's our fourth race in and we're jelling well together. I'm real excited."
Roush Fenway continued its recent strong form, locking out the front-row of the grid with team drivers Carl Edwards and Gregg Biffle.
See below for the full qualifying result
| | | | |
| --- | --- | --- | --- |
| 1 | Carl Edwards | Roush Fenway Ford | 14.989s |
| 2 | Greg Biffle | Roush Fenway Ford | 15.035s |
| 3 | Regan Smith | Furniture Row Chevrolet | 15.040s |
| 4 | Paul Menard | Childress Chevrolet | 15.045s |
| 5 | David Ragan | Roush Fenway Ford | 15.055s |
| 6 | Jimmie Johnson | Hendrick Chevrolet | 15.059s |
| 7 | Jeff Gordon | Hendrick Chevrolet | 15.076s |
| 8 | Martin Truex Jr | Waltrip Toyota | 15.104s |
| 9 | Mark Martin | Hendrick Chevrolet | 15.108s |
| 10 | Kasey Kahne | Red Bull Toyota | 15.115s |
| 11 | Matt Kenseth | Roush Fenway Ford | 15.121s |
| 12 | Kyle Busch | Gibbs Toyota | 15.123s |
| 13 | Tony Stewart | Stewart Haas Chevrolet | 15.129s |
| 14 | Marcos Ambrose | Petty Ford | 15.131s |
| 15 | Kevin Harvick | Childress Chevrolet | 15.150s |
| 16 | Bobby Labonte | JTG Daugherty Toyota | 15.152s |
| 17 | Jeff Burton | Childress Chevrolet | 15.171s |
| 18 | Joey Logano | Gibbs Toyota | 15.171s |
| 19 | Trevor Bayne | Wood Brothers Ford | 15.174s |
| 20 | Kurt Busch | Penske Dodge | 15.181s |
| 21 | Ryan Newman | Stewart Haas Chevrolet | 15.181s |
| 22 | Dale Earnhardt Jr | Hendrick Chevrolet | 15.191s |
| 23 | Brad Keselowski | Penske Dodge | 15.215s |
| 24 | Jamie McMurray | Earnhardt Ganassi Chevrolet | 15.216s |
| 25 | Denny Hamlin | Gibbs Toyota | 15.219s |
| 26 | David Reutimann | Waltrip Toyota | 15.228s |
| 27 | Clint Bowyer | Childress Chevrolet | 15.233s |
| 28 | AJ Allmendinger | Petty Ford | 15.257s |
| 29 | David Gilliland | Front Row Ford | 15.258s |
| 30 | Brian Vickers | Red Bull Toyota | 15.276s |
| 31 | Bill Elliott | Phoenix Chevrolet | 15.325s |
| 32 | Landon Cassill | Germain Toyota | 15.336s |
| 33 | Robby Gordon | Gordon Dodge | 15.371s |
| 34 | Joe Nemechek | NEMCO Toyota | 15.414s |
| 35 | Travis Kvapil | Front Row Ford | 15.436s |
| 36 | Juan Pablo Montoya | Earnhardt Ganassi Chevrolet | 15.437s |
| 37 | Dave Blaney | Baldwin Chevrolet | 15.462s |
| 38 | JJ Yeley | Whitney Chevrolet | 15.473s |
| 39 | Michael McDowell | HP Toyota | 15.475s |
| 40 | Dennis Setzer | K-Automotive Dodge | 15.565s |
| 41 | Tony Raines | Front Row Ford | 15.616s |
| 42 | Andy Lally | TRG Chevrolet | 15.869s |
| 43 | Casey Mears | Germain Toyota | 15.610s |