Frosty takes delivery of 'Project X'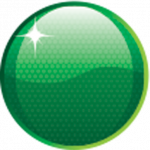 Following on from a secret spy video, Orrcon Steel and Ford Performance Racing have taken the wraps off 'Project X' the world's fastest racing cot for Oliver, the newborn son of Mark Winterbottom.  
The gift from long-term sponsor, Orrcon Steel was unveiled by FPR team-mate Will Davison.
Winterbottom and wife Renee were proud to welcome Oliver into the world on March 2. The cot – which resembles the #5 Orrcon Steel FPR machine – had the attention of the pit lane fraternity.
"I genuinely had no idea what they were up to," said Winterbottom.
"They had me convinced it was something to do with the car. I've been so busy with Renee and Oliver and preparations for Clipsal, I didn't give it a second thought until they dragged me from breakfast this morning and then they pushed it out.
"I'm just rapt. Oliver will make very good use of it and it just shows what sort of support we as a family receive from Orrcon Steel. It's become more than a sponsorship, we're more like friends and to see their staff this week again was fantastic."
Check out the video