Todt to assess controversial wings after AGP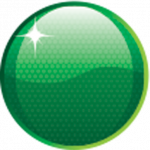 Jean Todt says he will assess Formula One's new moveable rear wing regulations after the opening round of this year's championship – the Australian Grand Prix.
Implemented to assist overtaking, drivers will be able to shed downforce (and hence gain top speed) by pressing a steering wheel-mounted button.
The system will only be available to a driver when running less than one-second behind another, and only at designated points on the circuit, said to be 600 metres before each braking point.
Several drivers, including Brazilian veteran Rubens Barrichello, have expressed concerns with the regulations, especially if drivers are able to activate the device in high-speed corners.
According to Todt, the rear-wing rules need to be seen in race conditions before they are critisised.
"The adjustable rear wing was a request from the teams, which was accepted by the FIA," Todt told Speedcafe.com.
"I've had some contacts with the drivers who have expressed some concerns.
"I have asked the Clerk of the Course, Charlie Whiting, to speak with them, and they will report to me after the Australia race.
"But I think it's like the question about the (new Pirelli) tyres – I think it is important to see the outcome of the first race before taking action."
While the F-Ducts seen last year, which on some cars required drivers to corner one-handed, have been banned on the grounds of safety, Todt believes that the combination of KERS and the adjustable rear-wing is not dangerous.
"Formula One is a show," said Todt.
"We have 24 drivers in Formula One who are the best drivers in the world, so of course they can push switches.
"I must say I do prefer the reintroduction of the KERS, which is an energy recovery that is very easy to use, rather than what happened last year, where they were taking one arm away from the steering wheel (to operate the F-Ducts) and all that.
"I think most of them were quite happy to do that, because they have such fighting spirit, and they want to win.
"So if they do need to drive without a hand on the steering wheel, sometimes they will do it.
"But here the FIA have taken into consideration safety measures."
The Australian Grand Prix will be held at Albert Park in Melbourne on March 27.