Nick Percat on pole for opening FV8 race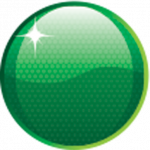 Walkinshaw Racing's Nick Percat will start this evening's first Fujitsu V8 Supercars Series race of the season from pole position.
The Coates Hire-backed driver's fastest time of 1:22.3s was just 0.03s better than Andrew Thompson's Monster Energy Triple Eight Commodore.
Thompson spent much of the session on top of the times, before Percat's flier with three minutes remaining.
A mistake at the Turn 9 hairpin on his final lap ensured Thompson would start second, ahead of David Russell (Jayco Ford), Jack Perkins (Supercheap/BJTM Ford) and Tim Blanchard (Jayco Ford).
Rodney Jane (BJTM Ford), Taz Douglas (CRG Holden), Scott McLaughlin (Fujitsu Ford), Ash Walsh (simPRO Ford) and Chaz Mostert (simPRO Ford) rounded out the top 10.
V8 Supercars returnee Jason Richards was a second away from pole in his Greg Murphy Racing Holden, and will start 12th, alongside team-mate Daniel Jilesen.
Drew Russell (Go-Karts-Go Ford) and Marcus Zukanovic (Midway Holden) both struck trouble during the session – stopping on the front straight.
Neither were able to continue, and will start 14th and 17th respectively.
Race 1 of the 2011 Fujitsu V8 Supercars Series gets underway at 6:00pm this evening.
| | | | | |
| --- | --- | --- | --- | --- |
| 1 | Coates Hire Racing | Nick Percat | Holden Commodore VE | 1:22.3351 |
| 2 | Triple Eight Race Engineering | Andrew Thompson | Holden Commodore VE | 1:22.3749 |
| 3 | Team Jayco | David Russell | Ford Falcon BF | 1:22.4232 |
| 4 | Bob Jane T-Marts/Supercheap | Jack Perkins | Ford Falcon BF | 1:22.9686 |
| 5 | Team Jayco | Tim Blanchard | Ford Falcon BF | 1:23.0644 |
| 6 | Bob Jane T-Marts | Rodney Jane | Ford Falcon FG | 1:23.2259 |
| 7 | Fastaz Motorsport | Taz Douglas | Holden Commodore VZ | 1:23.2372 |
| 8 | Fujitsu Racing | Scott McLaughlin | Ford Falcon BF | 1:23.2673 |
| 9 | Simpro Software/Master Elect. | Ashley Walsh | Ford Falcon BF | 1:23.2993 |
| 10 | Simpro Software/Master Elect. | Chaz Mostert | Ford Falcon BF | 1:23.3287 |
| 11 | Earthex/R&J Batteries/King Gee | Daniel Jilesen | Holden Commodore VE | 1:23.3511 |
| 12 | Tricor/Earthex/King Gee | Jason Richards | Holden Commodore VE | 1:23.3573 |
| 13 | AC Delco/Simworx/Signiversal | Geoff Emery | Holden Commodore VE | 1:23.3763 |
| 14 | Go Karts Go | Drew Russell | Ford Falcon BF | 1:23.8598 |
| 15 | Jay Motorsport | Jay Verdnik | Holden Commodore VE | 1:23.8771 |
| 16 | Wilson Security Racing | David Wall | Holden Commodore VE | 1:24.0506 |
| 17 | Midway Concrete & Garden Supp. | Marcus Zukanovic | Holden Commodore VE | 1:24.0833 |
| 18 | Team Tom Supporters Club | Tom Tweedie | Ford Falcon BF | 1:24.3256 |
| 19 | Matt Stone Racing | Robert Cregan | Ford Falcon BF | 1:24.3801 |
| 20 | Flexi Staff | Todd Fiore | Ford Falcon BF | 1:24.6770 |
| 21 | Go Karts Go | Aaren Russell | Ford Falcon BF | 1:25.1138 |
| 22 | Sportsalive.com/Alt Freght | Tony Bates | Holden Commodore VE | 1:25.3216 |
| 23 | Bisley Workwear | Colin Sieders | Ford Falcon BF | 1:25.3931 |
| 24 | Warrin Mining/Volvo Const Eqip | Adam Wallis | Holden Commodore VZ | 1:25.5051 |
| 25 | Climate Sceptics | Paul Freestone | Ford Falcon BF | 1:25.5709 |
| 26 | McGill Motorsport | Aaron McGill | Ford Falcon BF | 1:26.0816 |
| 27 | Blacktrack Haulage | Nathan Vince | Ford Falcon BF | 1:26.3133 |