Murray Walker Part 1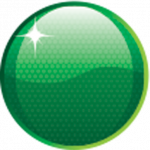 The surname Walker is arguably just as famous as Brabham, Fangio and Schumacher in Formula One circles.
Murray Walker was the voice of Formula One with BBC and then ITV for over 50 years. His first official race call was the British Grand Prix in 1949 and he hung up the microphone at the conclusion of the penultimate round of the 2001 season, at Indianapolis.
Murray had an interest in motorsport from an early age, thanks to his father who was a well known motorcycle racer.
"My father was a professional motorcyclist and a very good one," Murray Walker explained to Speedcafe.com.au
"He would have been a world champion in 1928 if the world championship rules which apply now existed then.
"I grew up in a motorsport environment so after I returned from the war I raced bikes. I think psychologically I wanted to be like my father who I had a great deal of admiration and respect for, and I wanted to continue doing something exciting."
While he admits to being a good rider, he knew that he would never cut it as a professional, so he did the next best thing, he started talking about it.
"You know what they say, those that can, do, those that can't, talk about it," said Walker.
"I wasn't good; I was an adequate club performer and that's all.
"My father had become a magazine editor and broadcaster for the BBC.
"He did all of BBC's motorcycle race commentating, in those days it was basically just the TT at the Isle of Man, the Manx Grand Prix, the Ulster Grand Prix and maybe one or two other minor races.
"In 1948 he was going to be covering a mixed meeting in Worcestershire, he couldn't do it all, so he was looking for someone to take his place as the public address and I did it.
"When you talk to people at an event that can see what you are talking about that sort of commentating is very different from that of a radio commentator where the listeners can't see.
"Basically I just needed to fill them in with background, but I knew there was a BBC producer there and I subjected them to a non-stop barrage of commentary the way I thought it should have been done.
"It worked, I got an audition at Goodwood; then I got the number two position at the British Grand Prix in 1949.
"I was in the advertising business and I continued with that until I retired in 1982, I ran the business and commentary in tandem with each other. The commentary was just a hobby until I retired from the business."
Murray commentated alongside 1976 world champion James Hunt, who he admits he didn't initially warm too, then ex-drivers Dr. Jonathan Palmer and Martin Brundle. Walker was well liked by the drivers, openly accepted by the teams, mobbed by the fans and enjoyed his time travelling all over the world. Murray has very fond memories of his first Australian Grand Prix, in Adelaide, in 1985.
"You will think I'm saying this to impress you because I'm in Adelaide, but you have to bear in mind that in 1985 most people in Formula One had never been to Australia," said Walker.
"I didn't know where Adelaide was, I had to get the atlas out to find it.
"I was literally flying into the unknown, it was an incredible experience to fly across Europe, the Middle East, India, Pakistan, Indonesia and all there different cultures, and land in Adelaide and find it was very much like home.
"When I got off the plane, I couldn't believe my eyes, the quality of the light is quite incredible, the vibrancy of the colours.
"What also stood out was how unbelievably friendly and kind everybody was.
"I also have to say this with some shame, the general attitude within the Formula One fraternity was that Australia had never had a Grand Prix and it would probably be a bit rag-time, so we'll do our best to help them.
"What a patronising bloody attitude! When we got here we found this fantastic circuit and incredible facilities.
"Everybody in Adelaide was totally switched on and were complete masters of their job because apparently the Grand Prix organisers convened committees covering all areas of event staging and sent these committees to different Grand Prixs to see how they did things.
"They took the best out of everything and made it even better, which is the Australian way.
"It was an incredible experience."
Having commentated at all of the Adelaide Grand Prix races and at Melbourne, Walker has some very fond memories of Australia's Formula One Grand Prix.
"There was the terrible wet year in (Adelaide) 1991 when I walked out of the commentary box thirty minutes before the race began, I  looked back and there was this solid black wall of water advancing towards us," said Walker.
"This was going to be a wet one, but the locals said it would be dry, then it hit us suddenly and of course it lasted 14 laps.
"That first one (1985) was obviously gigantically impactful because it was the first one in Australia and so different and so much better than what we expected it to be.
"Off the top of my head, 1994, (Michael) Schumacher and (Damon) Hill. Did Michael do it deliberately or not?
"I'm always accused of being a naive old fool because I've always said I can't believe Schumacher had time to react by deliberately driving into Damon Hill. I also said that I find it hard to believe he would do it, but perhaps Jerez 1997 with Villeneuve proves that he would.
"Of course there is 1986 when Mansell had the tyre blow out on the Sir Jack Brabham straight and lost the world championship.
"There are so many amazing memories."
When it comes to looking back at his time involved in Formula One, his highlights involve British drivers, in particular 1996 world champion Damon Hill and 1992 champ Nigel Mansell.
"I suppose thinking of two or three outstanding moments, the first was in 1996 when Damon Hill won the world championship," said Walker.
"I know Damon very well; I'm a personal friend of him and his father – double world champion Graham Hill.
"Graham had been in my commentary box, he'd done commentary with me and I'd commentated on him in racing.
"So when Damon won the world championship in 1996 at Suzuka it was a gigantically emotional experience for me.
"Nigel Mansell beating Nelson Piquet at Silverstone was a very famous race in 1987.
"An awful lot of memories centre around Mansell. He's a friend of mine, he's a very gutsy driver, and very controversial.
"He was fantastic copy from my point of view; where ever he was something was happening."
After retiring from F1 commentating Walker returned to Australia in 2006 as an ambassador to the Clipsal 500. He is flown out to Adelaide by event organisers where he enjoys the opportunity to call the V8 Supercar races across the weekend for the at-track crowd.
Walker admits he is far from a V8 Supercar expert, but he does some research and enjoys coming out every year.
"I sort of shout excitedly about something, I don't know a hell of a lot," said Walker.
"Coming here every year I get the media book, I read about it in Autosport and so on.
"The sad thing about the Clipsal 500 is that nobody outside of Australia has ever heard of it.
"This is the best touring car event in the world, better than the World Touring Car Championship, it's better than the British Touring Car Championship.
"It's a fantastic event run to Formula One standards.
"Before I come over here I get people saying 'going to the Australian Grand Prix are you?', I say 'no I'm going to the Clipsal 500'.
"I have to explain what it is and this is to motorsport people, not the average man in the street.
"It is a fabulous event; the organisation and the administration are unsurpassed.
"They are as good as anywhere I've ever been. The facilities are fantastic; it's unbelievable for a one off (event).
"I thoroughly enjoy my time."
At this year's Clipsal 500 Walker has had to endure the glare of the camera more so than normal with the BBC currently filming a documentary about his time involved in Formula One.
"The BBC is doing a 60 minute prime time programme on my life and times in motorsport," says Walker.
"I'm going to have a camera crew following me around at Clipsal then I'm going to Melbourne, just for the Thursday and Friday of Grand Prix weekend so they can get some up to date footage of me at a grand prix.
"I'll expect they'll drag out all the archives, stick it all together and hopefully it'll be a good."
Next week, in part two of Speedcafe.com.au's 'Where are they Now?' focus on Murray Walker, the former voice of Formula One talks about the death of Ayrton Senna, his retirement, his very last event and gives you an insight into his current life away from the track. He also offers his thoughts on Mark Webber's F1 titles chances and the season ahead.
Murray Walker commentating as Damon Hill wins the 1996 Formula One World Championship
The 1985 Australian Formula One Grand Prix – the first one.