Molly Taylor heads to Rally Portugal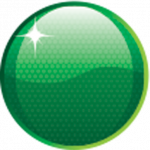 Australia's Molly Taylor and Rebecca Smart are on their way to Portugal to prepare for their opening event of the 2011 World Rally Championship, Vodafone Rally de Portugal.
The duo is among 20 crews contesting the WRC Academy, a sub-series of the WRC, which replaces the previous Junior WRC category and has been designed to give young drivers a strong foundation in all aspects of competing at the elite level of motorsport.
Of the 20 drivers involved, six were successful in last October's Pirelli Star Driver Shoot-Out, winning a fully-funded scholarship to compete this year. Taylor is one of the six but the 22-year-old Sydneysider still doesn't quite believe it.
"Competing in the world championship has been my dream for a long time, and it's taken so much hard work to get here. It still seems unreal that it's all about to start, but once we get out on the stages for reconnaissance, it will be very real for both of us," said.
"We haven't had as many competition miles together as we would have liked coming into this event, but we've spent hours practising pace notes and fine-tuning all the other things that need to be right for an event as important as this one, so we are as ready as we can be.
"At this point we really just want to get going! I'm not going to make any wild predictions about where we will place. This is our first event at this level so we just want to do a good job, be on the pace and make sure we finish."
A total of 75 cars have entered Rallye Portugal, which is the third round of this year's world championship. The field includes the 20 WRC Academy competitors all driving drive identical Ford Fiesta R2s – prepared by World Rally Championship specialists, M-Sport – with a Pirelli control tyre.
The event kicks off on Thursday with a special 3.27km display stage at Lisbon's Praça do Império – Empire Square – which was built in 1940 to celebrate the 800th anniversary of Portugal's independence.
There are three full days of competition (March 25-27) but the Academy field will contest just two days and the super special stage at the start.
"I think the super special will be an amazing experience," said Molly.
"It's a beautiful place right in the middle of the city and the crowds will be huge. I think there might be a few butterflies when we're waiting to start, but they'll go as soon as we get going!"
While their WRC Academy competition is yet to start in earnest, Taylor and Smart kicked off the other side of their training, completing a three-day induction programme with fellow competitors at M-Sport last week.
Thirty-four drivers and co-drivers from 14 countries were involved – including fellow Aussies, Brendan Reeves and Rhianon Smyth. All spent the time getting used to the Ford Fiesta R2 rally cars they will be driving this year, as well as having their first classroom lectures in subjects such as professionalism, goal setting, media, nutrition and fitness.