McIntyre confirms V8SuperTourer switch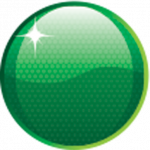 Two-time NZV8 champion John McIntyre will make the switch to the new V8SuperTourer series in 2012.
The 33-year-old's John McIntyre Racing team will run two FG Falcons in the class's inaugural season, scheduled to begin on February 17-19 at Hampton Downs.
The SuperTourer series is being led by current NZV8 team owners Mark Petch, Wayne Anderson and Garry Pedersen.
The car's feature a control Chevrolet engine, and are currently being built at Paul Ceprnich's Pace Innovation headquarters in Queensland.
JMR is the first confirmed Ford team, and expects its cars to be delivered to New Zealand midyear.
"We're so excited about the prospects of this series that we've bought two cars," said McIntyre.
"We're looking forward to our FG Falcons arriving in New Zealand some time in August prior to getting them onto the track for testing later in the year."
"The driver of our second car is not yet confirmed, but it will be someone who's capable of running right at the front of the pack with me – someone who's capable of winning races and ultimately the series title."
McIntyre currently sits third in the 2010/11 BNT NZV8s Championship, 45 points behind series leader Angus Fogg heading into the final event at Hamilton.
"It will be a significant weekend for me," said McIntyre of the March 16 event.
"However I'm looking forward – as a driver and a team owner – to the future with V8SuperTourers.
"It's going to be fantastic to be racing a car that's very nearly as fast as an Australian V8 Supercar.
"For my own career as a professional driver, which includes racing in the V8 Supercar endurance events with leading team Stone Brothers Racing as Shane van Gisbergen's partner, it's ideal to have the cars be much closer in terms of speed and handling."