Jason Bright: Big changes didn't work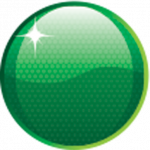 Jason Bright and Team BOC are not panicking over their poor form in today's Clipsal 500 practice.
The #8 Commodore was just 27th fastest in Practice 4, and 22nd overall for the day.
Bright has visited the podium in three of the last four V8 Supercars events stretching back to the Gold Coast last year, and is expected to be a contender for victory this weekend.
According to Bright, revised front and rear suspension geometry tested at Winton last week proved to be the team's downfall today.
"We had a test day last week and we came here with a couple of changes," Bright told Speedcafe.com.
"Unfortunately they were fairly big changes that meant we knew if it didn't work, we couldn't change them back during the day.
"So we were sort of stuck with it, even after we figured out it was definitely the problem.
"It's one of those things where Winton can catch you out – things might be a gain there but they're really not.
"So we'll set it back to what we've used successfully before and I think you'll see us move up a fair way tomorrow.
"The car has worked on all the tracks towards the end of last year and at Abu Dhabi at the start of the year, so I'm sure it'll be fine once we go back to a familiar set-up."
While the geometry changes will be taken off the car overnight, Bright said that the revisions won't necessarily be scrapped in the long-term.
"It's hard to go forward if you're not trying things," he said.
"I think it's more the rear of the car where we're struggling at the moment – what we had with the front I think was a genuine gain.
"But we'll just put everything back and then we can gradually introduce those things again once we understand them."
For a comprehensive guide to this weekend's Clipsal 500, CLICK HERE to view Speedcafe.com's Race Guide