Jamie Whincup tops Clipsal 500 practice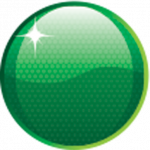 Jamie Whincup has ended today's four practice sessions for the Clipsal 500 Adelaide as the fastest man.
The TeamVodafone driver survived a late charge from Mark Winterbottom, whose final flying lap left the Orrcon Steel Ford Performance Racing Falcon just 0.007s slower than Whincup's best.
Craig Lowndes (TeamVodafone) was third, the only other man in the 1:21s bracket.
Todd Kelly (Jack Daniel's Racing) and Will Davison (Trading Post Racing) were next best in Practice 4, but on combined times with Practice 3, the pair dropped to fifth and ninth respectively.
Garth Tander (Toll Holden Racing Team) was 13th after topping Practice 3, which put him fourth overall.
Holdsworth, Jonathon Webb (Mother Racing) and Steve Owen (VIP Petfoods Racing) all made minor contact with the Turn 4 wall during the day, while Abu Dhabi podium getter Jason Bright (Team BOC) struggled to 27th fastest in the final session and 22nd overall.
Greg Murphy lost time in Practice 3 with a broken tailshaft.
Qualifying for Race 3 of the V8 Supercars Championship kicks off at 10.10am followed by the top 10 shootout at 11.40am.
Combined times from Practice 3/4
| | | | |
| --- | --- | --- | --- |
| 1. | #88 | Jamie Whincup | 1:21.8052 |
| 2. | #5 | Mark Winterbottom | 1:21.8122 |
| 3. | #888 | Craig Lowndes | 1:21.9930 |
| 4. | #2 | Garth Tander | 1:22.0922 |
| 5. | #7 | Todd Kelly | 1:22.1114 |
| 6. | #15 | Rick Kelly | 1:22.1645 |
| 7. | #55 | Paul Dumbrell | 1:22.1736 |
| 8. | #3 | Tony D'Alberto | 1:22.1823 |
| 9. | #6 | Will Davison | 1:22.2167 |
| 10. | #9 | Shane Van Gisbergen | 1:22.2782 |
| 11. | #17 | Steven Johnson | 1:22.2939 |
| 12. | #47 | Tim Slade | 1:22.3443 |
| 13. | #33 | Lee Holdsworth | 1:22.4259 |
| 14. | #39 | Russell Ingall | 1:22.5127 |
| 15. | #16 | David Reynolds | 1:22.5295 |
| 16. | #19 | Jonathon Webb | 1:22.5483 |
| 17. | #14 | Jason Bargwanna | 1:22.5756 |
| 18. | #21 | Karl Reindler | 1:22.6625 |
| 19. | #1 | James Courtney | 1:22.8059 |
| 20. | #49 | Steve Owen | 1:22.9215 |
| 21. | #18 | James Moffat | 1:22.9339 |
| 22. | #8 | Jason Bright | 1:22.9623 |
| 23. | #4 | Alex Davison | 1:22.9638 |
| 24. | #11 | Greg Murphy | 1:22.9989 |
| 25. | #12 | Dean Fiore | 1:23.0088 |
| 26. | #34 | Michael Caruso | 1:23.0778 |
| 27. | #61 | Fabian Coulthard | 1:23.3048 |
| 28. | #30 | Warren Luff | 1:23.4433 |