Extra Holden support for Kelly Racing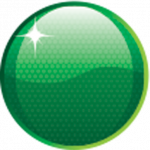 David Reynolds' Stratco Racing Commodore VE will feature Holden windscreen banners this weekend – the first time any of Kelly Racing's cars have worn factory backing since 2009.
While the team has always been recognised by Holden as one of its official teams, the financial contribution has not warranted branding on any of the cars over the past two years.
At the first round of this year's championship at Abu Dhabi, Reynolds' Commodore displayed 'Kelly Racing' across the windscreen, but The General has tipped in for the Clipsal 500 round this weekend, with the possibility of more support in the future.
"We've been supported by Holden since the team's inception in 2009, and this is an opportunity to do more with Holden in the meantime," Kelly Racing commercial manager Nick Ryan told Speedcafe.com.
"It's exciting for us and it gives us an opportunity to strengthen our ties with them even further. It's only for the Stratco car, and only for this weekend at this point in time.
"We'll see where the support goes from here."
Another new windscreen banner in the Kelly stable will be seen on Greg Murphy's Pepsi Max Crew Commodore.
The Kiwi hero will run a special Red Cross Earthquake Appeal promotion, raising awareness for the recent natural disaster in Christchurch.
"Everyone has been shaken up by what has happened over in New Zealand," Ryan said.
"This is our opportunity to help out. Our team used the Abu Dhabi races to help out the people of Queensland, so now we're helping out New Zealand. Murphy is a great ambassador to drive the fundraising. He's very passionate about doing whatever he can so hopefully this will trigger the funds."
Murphy has been personally touched by the disaster in his homeland and is happy to be supporting the cause.
"The effects of the Christchurch earthquake have been terrible and my thoughts continue to be with all those touched by this disaster," Murphy said.
"Coming so soon after the shocking natural disasters in Australia, it is impossible not to be moved by the appalling devastation, no matter what side of the Tasman you hail from. As the dust still settles we need to help the victims of this tragedy by making a donation.
"The V8 Supercars community has its fair share of Kiwi members and as a sport we have close, strong ties to New Zealand, so over the coming weeks we will be doing our bit to help Christchurch's cause."
Adding to Murphy's Red Cross windscreen banner, every V8 Supercar in the field will have a 'Christchurch' sticker on the doors of their cars.
The V8 Supercars hit the track today for four practice sessions on the Adelaide street circuit.