BJR secures significant support for Clipsal/AGP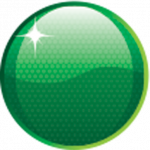 Brad Jones Racing has secured a new backer for the next 10 days of V8 Supercars racing.
Digital printing company Mimaki has taken the windscreen banners on all three BJR Commodores (Jason Bright, Jason Bargwanna and Karl Reindler) and is also secured naming-rights support of the bonnet on Bargwanna's #14 entry.
The signage will be represented on all three cars at this weekend's Clipsal 500 and next week's Australian Grand Prix support race at Albert Park.
Team owner Kim Jones told Speedcafe.com that BJR and Mimaki have enjoyed a long supply relationship, but now it has turned into a short-term partnership.
"When we started wrapping and printing our own cars, Mimaki has been supplying the machine to do that. Now they've stepped up to the mark for a couple of races," Jones told Speedcafe.com.
"It's just a toe-in-the-water exercise for them at the moment. They are expanding and getting bigger and bigger. They are one of the key players in the industry, so it's good to have them on board as a bigger name and have more signage on the cars.
"It's just for Clipsal and the Grand Prix, so we'll see where it progresses from there."
Jones confirmed that a proper naming-rights backer for Bargwanna's car could be close to being sorted.
"We're working very hard at it," he said.
"We haven't quite got there yet, but there are plenty of irons in the fire."