Telstra uses V8 backing to enforce road safety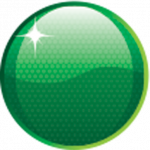 Telstra will use its major support of the V8 Supercars Championship to enforce its new stance against sending text messages while driving on the road.
The safety program 'M8 IT CAN W8' is a driver safety initiative that is encouraging motorists to resist sending messages while behind the wheel of a motor vehicle.
Telstra has selected three V8 Supercars drivers to represent the program – Alex Davison and Todd and Rick Kelly – and the company will use much of its track signage rights throughout the 2011 season to promote the 'M8 IT CAN W8' safety program.
The thumb bands are being used to spread the message and are available for free at all V8 Supercars events.
Jack Daniel's Racing's Rick Kelly said most Australians know that texting while driving is dangerous and illegal.
"While we all want to read our texts as soon as they come in, no text is that important it can't wait until it's safe," Kelly said.
"Drivers need to let incoming texts wait and educate their mates not to expect an immediate response if they text when they know you're driving. Quite simply, your mates can wait."
The initiative is backed by V8 Supercars, with CEO Martin Whitaker encouraging V8 fans to think of their own safety and those around them.
"Safe driving on and off the track is a priority for V8 Supercars," he said.
"We are joining with Telstra to urge V8 fans and the wider community to get behind 'M8 IT CAN W8' and tell their mates to wait until it's safe to text."
Texting while driving is a growing cause of accidents and injuries on our roads. Studies have found that texting while driving causes a 400 percent increase in time spent with eyes off the road. Despite the incredible danger, people continue to put themselves, their friends, and other motorists and pedestrians at risk.