Richards confirms full Fujitsu V8 weekend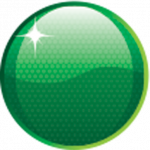 Jason Richards says he's looking forward to a busy weekend racing both a Ferrari GT and a Holden V8 Supercar after practicing in both classes this morning.
The sidlelined Team BOC V8 Supercars Championship driver has confirmed that he will run the whole meeting in the Greg Murphy Racing Fujitsu Series Commodore, having stated prior to today that he would "see how practice went" before making a commitment.
Richards drove both the Ferrari and the Holden in the first practice sessions this morning, clocking the fourth fastest time in the Marenello Motorsport Ferrari 430 GT3, before jumping aboard GMR's fourth Fujitsu Series entry.
While brake and clutch issues hampered Richards's running in the GMR VE, the Kiwi says that applying maximum brake pressure was his only physical concern.
"Physically I'm going ok, we just need to soften off the brake pedal in the Fujitsu Series car," Richards told Speedcafe.com.
"The brakes are harder than what I've ever used before – I think it's what (Greg) Murphy used to use when he drove the cars.
"Given that I haven't been training at all, I just don't have the leg strength, and I don't have any feel. So we need to sort that to get the feel back."
Richards ended the session 18th fastest due to the mechanical issues, and also endured a minor incident.
"That was a bit of a welcome to the Development Series I think," joked Richards.
"I had a bloke run wide and come straight back on in front of me, and unfortunately I couldn't pull it up, so I nugded him and he spun.
"It's actually giving me a good perspective on young drivers, jumping into teams for the first time, not really being used to how things are progressing, or the set-up of the cars – you just get lobbed in there and away you go.
"For me really it's about self confidence, and I just need a bit of time to get it going."
With the Fujitsu Series and Australian GT paddocks a signicant distance apart, Richards says he's in for a busy, yet enjoyable, weekend.
"It's good fun, I've had a lot of support from punters in the back of the garage," he said.
"The only problem is I haven't really had a chance to stop and chat with people, because I'm walking around flat-out jumping between cars.
"The cars are based so far apart and I'm not really doing the Development Series justice, to be honest.
"The Ferrari is my main focus because I agreed to that first and I'm here to do a job.
"I"m doing the best job I can in the Development Series, to test the waters and just see how I"m going.
"But it's such a competitive field that coming in, cutting some laps and talking to the boys for 10 minutes afterwards isn't really doing it justice.
"But the team knew that before the gig, so hopefully we can just work away at it and find some more speed for the race.
"It's really about being positive, because with cancer, it puts you in a negative space. Obviously you don't want to have this growing in your body.
"But when you turn up to a race track, this is normal, this is home – the positive energy you get from everybody really lifts you up."
Check out the video story