Percat's Fujitsu V8 entry gets new support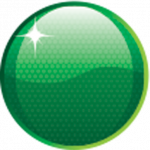 Coates Hire will be the major backer of Nick Percat's Walkinshaw Racing Commodore VE in this year's Fujitsu V8 Supercars Series.
The Kerry Stokes-owned equipment rental company has taken naming-rights support of Percat's car for the full 2011 season.
In what was described a last-minute deal, Percat welcomed Coates Hire to the team.
"It's a pretty big, positive deal for the team," Percat told Speedcafe.com.
"This time last week, we didn't have any sponsor for the car. Everyone at Walkinshaw Racing has been working night and day to get some support, so it has all worked out extremely well, and the car looks pretty good too.
"It's ended up being a very exciting deal for both of us with lots of opportunities."
Percat finished third in the Fujitsu Series last year, and after scoring his best career result in the final round of the series, he is looking to go to the next level in 2011.
"We're here to win, we're not here to muck around," he said.
"Last year was my learning year, getting to know how to drive a Supercar, getting to know the tracks. Now, we're here to win.
"Hopefully we can continue on from where we were at Homebush."
The Fujitsu V8 Series kicks into life today at the Adelaide street track with the first practice session at 10.15am.
The Fujitsu V8 Series is supporting the second event of the V8 Supercars Championship. CLICK HERE for a full preview of the Clipsal 500 in Speedcafe.com's exclusive V8 Race Guide.