Japan earthquake won't affect V8s: suppliers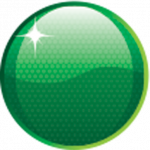 Two of V8 Supercars' leading suppliers affected by the devastating earthquake and tsunami in Japan say it will not hinder supply of their product in the short-term.
Dunlop (tyres) and Project Mu (brakes) have both been touched by the natural disasters, but insist that supply of their components to V8 Supercars teams will not be disturbed.
Dunlop's motorsport manager Kevin Fitzsimmons says that there should be no supply problems.
"At this stage, Dunlop is saying there is no immediate issues to our race tyre production or the supply of tyres to our area," he told Speedcafe.com.
"Our tyres are made down in Nagoya (southern Japan) and everything is quite safe there.
"We do have some tyres which were due to be shipped latest weekend but they are currently in a holding yard. We are waiting on some information from them.
"We have all the soft tyres here to carry us through to Queensland Raceway. The hard tyres for Barbagallo – for both Main Series and Fujitsu Series – are due to be sent this weekend.
"If there is a hiccup, they have the capability to produce some tyres and fly them in. At this point in time, we won't see any impact to the championship at all."
Ryan McLeod, managing director of Race Industries which supplies Project Mu brake pads to the majority of V8 Supercars in Australia, says that minor disruptions at the plant are all that is expected.
"The earthquake caused some minor disruption to the factory. The only major thing is that there are some intermittent power outages," he said.
"Post-production has not been affected at all. All of the supply is fine. There's nothing that affects any of those categories."
Race Industries is the global distributor for Project Mu products, suppling into V8 Supercars, all three teirs of NASCAR, plus supply into European-based categories DTM, WTCC and the BTCC.