FIRST PICS: New look bonnets for SBR Falcons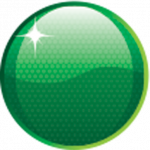 Stone Brothers Racing will compete with new bonnet designs on their #4 IRWIN Tools and #9 SP Tools Falcons at the Clipsal 500 this weekend.
The IRWIN entry of Alex Davison will feature a large logo supporting Ultimate Tradsman Challenge winner Matt Francis, who will compete in the world final in the United States on Sunday evening.
The SP Tools entry is also carrying a near scheme, displaying a cordless drill to promote its new range of drills.
The white bonnet will be run on the #9 car at this weekend's Clipsal 500 and next week's support races at the Australian Grand Prix.
SP Tools Managing Director Kevin Davis told Speedcafe.com that the new look is to promote a range of new power drills, some of which are exclusively designed for the automotive industry.
"We're launching a full range of cordless power drill range to our customers in Adelaide tonight, then launching in Sydney and Melbourne next week," he told Speedcafe.com.
"Some of the drills are especially designed for the automotive industries. Many of our competitors don't do that, so we've got some exciting things to show off."
Davis has only just arrived back from an overseas business trip and says that he hasn't yet seen the new look of the car.
"I've actually been overseas and flown in to Adelaide from Perth. I got sent a picture on my mobile phone, but it's hard to really see, but I'm sure the car will look sharp on the track with the reversed look – white bonnet and blue stripes."
The third SBR Falcon of Tim Slade (Luck 7 Racing) also has new branding on the rear door panels.
The V8 Supercars will hit the track for the first time tomorrow for four practice sessions ahead of qualifying and 250km races on both Saturday and Sunday.