FIA president warns V8s over expansion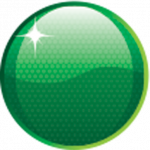 FIA president Jean Todt has expressed caution over the planned international expansion of the V8 Supercars Championship, after meeting Tony Cochrane in Sydney.
Visiting Australia to promote the FIA's new road safety campaign, titled Action for Road Safety,  Todt discussed with Cochrane the future plans for the category, which are believed to include races in Singapore and Qatar.
The V8 Supercars business has grown rapidly in recent years, leading to the current negotiations to sell the series, while the FIA's own World Touring Car Championship  has struggled to gain support since it was re-launched in 2005.
While the V8 Supercars Championship has been classified as an FIA International Series for 2011, Todt described the category as "a national championship of Australia," and warned against the category's aims of more overseas races.
"I think that sometimes a category that can work very well in a country – it doesn't mean that it will work on an international level," Todt told Speedcafe.com.au.
"If you take NASCAR, which is very strong in North America, it is an enjoyment of the public in America, but it is different from what the European people like or what Middle Eastern people like…"
Todt's advice seems to go against the FIA's decision to allow the series to hold at least six races off-shore in coming years – more than enough international events according to V8 Supercars, who have made it quite clear that world domination is not on their agenda.
For more of Todt's thoughts on V8 Supercars, and the future of the Australian Grand Prix, CLICK HERE for Speedcafe.com's exclusive Cafe Chat with the FIA president.