DJR rocked by passing of Chief Engineer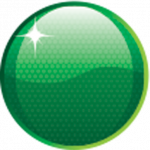 Dick Johnson Racing has been rocked by the passing of chief engineer Mark Woolfrey.
Known by his team-mates at DJR as 'Numbers,' Woolfrey was a long-standing employee at the Queensland team. He joined it in 2001, holding several senior positions before being promoted to Chief Engineer last year, overseeing strategy and car set up.
The Jim Beam-supported Ford team will honour Woolfrey's passing with a special message on the rear of the #17 and #18 Falcons. Team members will also wear black arm bands.
Team owner Dick Johnson says that Woolfrey will be sorely missed.
"Numbers was an integral part of DJR for the past 10 years" Johnson said.
"He really was a master of his profession – especially when it came to design and race engineering and he will be missed by every single member of this team."
Woolfrey is survived by his fiance Anne and son Kyle.
His funeral will be held on Thursday 24th March 1pm, at Great Southern Garden of Remembrance Mt Cotton Road, Carbrook followed by refreshments at the Tea Rooms connected to Great Southern Garden of Remembrance.
A memorial service will be held at Dick Johnson Racing on Tuesday 29th March 2011 at 2.30pm.