Quake postpones Japanese MotoGP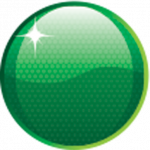 For the second straight year Mother Nature has forced the postponement of the Japanese MotoGP.
Last year the massive ash cloud from the Iceland volcano grounded teams in Europe, this time it's the disastrous earthquake in Japan that has forced MotoGP officials to postpone the race until later in the year.
Originally scheduled for 22-24 April, at this stage the race will run on 2 October between Aragon (Spain) on 18 September and Australia's Phillip Island on 16 October.
Honda Racing Corporation chief Shuhei Nakamoto welcomed the decision to delay the Japanese race.
"This was definitely the correct decision," said Nakamoto.
"Motegi has some circuit and grandstand damage. It will take some weeks to repair everything but I believe Motegi circuit will do a good job soon."
The earthquake could also hamper Honda's racing program.
Although HRC's main facility was undamaged in last week's natural disaster and its staff escaped injury, Nakamoto said working conditions were tough.
"For sure the situation is very difficult in Japan, and our thoughts are with all the people directly involved," he said.
"As HRC, we have been lucky with no big problems, even if now it is difficult to work at our head office – we can work only five hours per day due to the power restrictions put in place.
He said that the most likely repercussion for Honda was a shortage of spares.
"Another problem is related to our suppliers," said Nakamoto.
"Many of them cannot work at the moment, and this is a potential problem for the racing activities in the coming weeks.
"So far we have all spare parts we need for Qatar and Jerez races, but after that, if the situation will not change, we will have to manage this carefully."