New colours for Marcos Ambrose Ford Fusion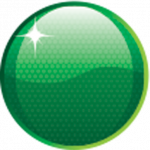 Australian NASCAR star Marcos Ambrose will compete in two races with a black and red colour scheme this season.
The Richard Petty Motorsports Ford Fusion will carry the Kwikset livery at Atlanta in September, and one other yet-to-be-specified race.
Kwikset is a manufacturer of door locks and door hardware, and is a division of Ambrose's regular backers Stanley Black and Decker.
The company will use Ambrose's #9 car in an extensive leverage campaign, referred to as the 2011 Smart Security Tour, which is set to include 300 promotional events.
Kwikset's red and black hues ironically mimic the colours of the recently launched Marcos Ambrose Motorsport Late Model stock car team, which had its first race at the weekend.
Driver George Miedecke finished a strong second in the first UARA Stars Touring Series race of the season, held at Hickory Speedway.
Having driven through from a disappointing 11th place qualifying run, Miedecke was pleased with the result.
"It was a great race," he said.
"We got caught out in qualifying with some speed-dry dust on the track which took a lot of our grip away, leaving us to start the race from 11th.
"But the hard work that we had been doing in practice, and some great set up calls from my crew chief (former Sprint Cup regular Lee McCall) meant that we had the car to beat in the race."
The 23-year-old impressed team boss Ambrose, who was on-hand at the event to offer advice.
"George showed tonight that he has the talent to go to the top," said Ambrose.
"His overtaking was outstanding throughout the race, and in my opinion he was the class of the field. I'm sure he'll do as well for the rest of the season and be a contender for the championship.
"He showed me enough tonight to think we need to start planning for the next step of his career right away."
Marcos Ambrose Motorsport's next outing is scheduled for March 26th at Concord Speedway.
See below for a video wrap of Miedecke's weekend