Jean Todt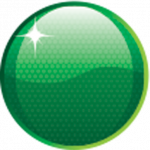 After a famed career in motorsport as a co-driver in rallying, and a team manager in sportscars and Formula One, Jean Todt now finds himself in charge of the FIA.
The 65-year-old Frenchman took over the position of FIA president in October last year, and is currently in Australia to promote the FIA's Action for Road Safety campaign.
With the Australian Grand Prix seemingly under threat, and Australia's V8 Supercars Championship having recently been reclassified as an FIA International Series, Speedcafe.com's Stefan Bartholomaeus spoke to the president about the issues at hand.
SPEEDCAFE: There has been a lot of discussion about the future of the Australian Grand Prix in recent times. Will the FIA play any role in determining its future?
JEAN TODT: Officially there is no role to play. It is a discussion between the promoter of the championship, Bernie Ecclestone, and the promoter of the circuit, Mr Ron Walker. He is talking with politicians from the Victorian department (government). But it is almost irrelevant – the FIA is the regulator at a world-wide level.
SPEEDCAFE: But you would have the final say as to where the World Championship runs.  At the end of the day you're the one that sanctions the championship.
JT: We give the final approval for the calendar, yes.
SPEEDCAFE: Australia is one of only a few countries in the world where there is a domestic championship that is more popular than Formula One.  What do you know about V8 Supercars?
JT: I must say that since I arrive in Australia, I learn much more about it. The pinnacle of the year (in Australian motorsport) is the Grand Prix, which is very popular. But Tony Cochrane has made a very good V8 Supercar Championship, which is very interesting.
It was very interesting for me to meet him, and speak with people from CAMS, which is a part of the FIA as you know, and see what they have been doing.
But you have other categories of racing that are very popular without being an international series, like in Germany you have DTM, in Japan you have SuperGT, so there is a lot to understand and to learn.
I think that sometimes a category that can work very well in a country – it doesn't mean that it will work on an international level. If you take NASCAR, which is very strong in North America, it is an enjoyment of the public in America, but it is different from what the European people like or what Middle Eastern people like…
SPEEDCAFE: V8 Supercars is talking a lot about overseas expansion into Singapore, Qatar and so on. It's just been given FIA International Series status. How does V8 Supercars fit within the FIA's global touring car structure, with the WTCC, the DTM and so on?
JT: It's a category of racing. It's not an FIA championship, it's a national championship of Australia. They are doing a few races outside, which I understand don't have the interest and resonance that they can have in Australia. But I think it is interesting to see the ambition of the category.
SPEEDCAFE: Can you give us a bit more of an insight into the main issues you discussed with Tony on Monday?
JT: I think I have explained most of it to you before.
SPEEDCAFE: Five-litre V8 Supercars may not be considered as the greenest, most environmentally friendly motor cars on Earth. Is it important that all professional categories embrace more efficient technologies, or is that just for the top levels, such as Formula One?
JT: I think it has to be applied to all the levels. I'm sure it would be, in the society's view, unfriendly, inadequate and inappropriate to not take into consideration the evolution of the world. It is something that we have to do.
SPEEDCAFE: From your discussions on Monday, is that something you see that V8 Supercars understands by itself? Or is that a philosophy that will be directed downwards from the FIA?
JT: You should ask Tony.
SPEEDCAFE: Last year you went to America and took in a bit of NASCAR action. They do a lot of things differently to the FIA Championships over there. Are there things that you can  learn out of that?
JT: It is always interesting to learn. Obviously coming to Australia, I've met some interesting people, seeing what they are doing with road safety, as well as on the racing. This is the reason why it is important for me to travel, to be with the clubs and to see the people and the problems that they face.
You know, in Australia it is interesting, but I've also been to Zimbabwe, Botswana, Mozambique, and always the situation is different. But always there is a lot you can learn out of it.