Jack Perkins: This is my second chance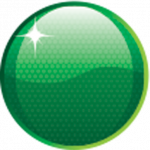 Jack Perkins says that his opportunity to drive in the Fujitsu V8 Series is a second shot at his V8 career.
Perkins will drive the #999 Sonic Motor Racing Falcon in the Fujitsu Series with backing from Supercheap Auto and Bob Jane T-Marts.
After making his V8 debut in the Fujitsu Series in 2006, he has endured some ups and downs – from getting an early promotion onto the Championship Series to dealing with illness.
As Perkins explains in a detailed chat, he says that he wants to use the experience he has gathered over the past few years and make the most of it in 2011.
"For me, it feels like another crack at making a career in this sport," he said.
"When I first started driving V8s I was 19, I'd done seven Formula Ford races and Shane Price and I finished second and third in our first Fujitsu Series year.
"When Dad let go of Richo and PD at the end of 2006, not many people know that he had spoken to JB (John Bowe) about taking over the #7 and Shane would step up to the Main Series.
"This would've given me another crack at the Fujitsu Series in 2007, after a good rookie year. Over Christmas, the JB thing dissolved because he wanted to finish his career in a Ford, and Dad was left without a driver. It was a pretty tough situation for the team, because at Christmas there aren't many decent drivers lying around, so I was asked if I wanted to step up into the #11 JDR car.
"At 20 years of age this was a dream come true, but in hindsight I wasn't ready for the step up.
"I headed into my first year of V8 Supercars Championship with seven formula ford races and eight v8 races experience! It was a tough year, crashing in practice at Round 3 in New Zealand but then coming back to qualify in the top 10 the next round at Winton was a highlight of my career. There's a few guys that have never made a top 10 in qualifying so to do that in our fourth race was a good sign.
"But it was a tough year, lacking experience at most of the tracks, and also dealing with Type 1 Diabetes made it very hard, so I stood down from the last two races and evaluated what the future had in store for me.
From there, he competed in the Fujitsu Series in 2008 in his own Mack Trucks-backed entry. In 2009, he drove for Kelly Racing in its first season in the Championship Series before having a quiet 2010. He co-drove with Tim Slade in the endurance races and Russell Ingall at the Gold Coast 600.
"Driving a Triple Eight car (Ingall's PMM Commodore) highlighted to me how important it was to be in the best equipment, and after we had a top 10 in Sunday's race, I made the decision that if I was to go full time again it was only if the I could get in some of the best equipment.
"So to be able to put the deal together with Sonic (a T8-built car), with support from Supercheap Auto, Bob Jane T-Marts, Castrol and Accu-Chek, it feels like I am 19 again and I'm getting another crack to see if I've got what it takes."
The Fujitsu V8 Series kicks off this weekend at the Clipsal 500, Adelaide.