Gulf Western Oils' new Clipsal team member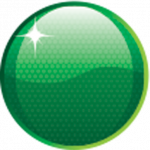 Gulf Western Oils Racing will have a new team member at this Clipsal 500 this weekend … Gulfy!
The team's mascot, replicating a bottle of Gulf Western Oil, will be at the Adelaide street circuit this weekend, mingling with fans and followers of V8 Supercars and the #30 Gulf Western Commodore of Warren Luff.
Team owner Lucas Dumbrell says that having a mascot is a nice addition to its sponsorship package.
"Gulfy is going to be involved with the team to give us a bit of extra support," Dumbrell told Speedcafe.com.
"I'm not exactly sure what his racing specialties are, but I know he's got a good engineering brain … not too sure if he'll be involved in our debriefs though!
"I just think it's a good thing to have. It's a fun promotion and we hope that Gulf Western Oils gets some good exposure from it."
Track action at the Clipsal 500, Adelaide starts tomorrow, while the V8 Supercars Championship cars hit the streets of the first time on Friday morning.
See below for Speedcafe.com's exclusive video of Gulfy …