Fuel strategy to be the key factor at Clipsal 500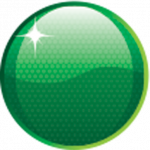 Ford Performance Racing race engineer Campbell Little believes that fuel strategy will play a critical role in deciding the winner of this weekend's Clipsal 500.
James Courtney and the Holden Racing Team turned a disastrous first event in Abu Dhabi into a victory thanks to a fuel strategy gamble, and Little says economy will be even more crucial this weekend.
"I think everyone is now starting to get their heads around the need to have good fuel economy," Little told Speedcafe.com.
"Abu Dhabi was won on a gamble, basically.
"Adelaide is even tighter on fuel than Abu Dhabi, in terms of making it home with only two stops.
"Last year a group of guys nearly got caught out on Sunday due to how much green running we had, and I'm sure everyone will be examining last year's races trying to figure out what the safe option is."
The 2010 Clipsal 500 saw Garth Tander win both races by employing a three-stop strategy on Saturday, before making just two stops on Sunday.
For more on how this weekend's races are likely to play out, CLICK HERE to view Speedcafe.com's Race Guide.