FIRST PICS: Doritos backing for V8 Ute champ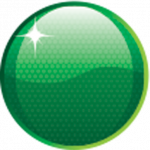 Two-time V8 Utes Series winner Grant Johnson will compete with a striking Doritos corn chip livery in a one-off deal for this weekend's Clipsal 500.
The West Aussie won last year's title without a naming rights sponsor – the Hi Tech Motorsport driver completing the season with the help of several part-time backers.
While Johnson describes the situation as 'frustrating', he is hoping to put on a good show this weekend in order to entice Doritos to stay for the full campaign.
"At this stage it's a one-event deal and we'll hopefully come away with a good season opener, and who knows what'll happen after that," Johnson told Speedcafe.com.
"We've got Revolution Roofing on the bonnet and the tailgate, and that's a two-round deal.
"So at this stage we'll be doing it the same as last year – surviving on a round-by-round basis while we try and find something long term."
Johnson's arch-rival in recent seasons, Jack Elsegood, has switched camps for 2011, switching from Hi Tech Motorsport to Ben Kavich's Workhorse Racing.
The former rugby player is again expected to provide stiff competition for Johnson, along with Walkinshaw Racing's entry for Cameron McConville.
"Jack's always been the one to beat, especially from the Ford camp – he was the fastest Ford last year by far," said Johnson.
"I don't expect him to be any different this year, although I don't think he'll be quite as fast now that he's not with Hi Tech.
"The guys at Hi Tech do a good job, and for the first few rounds we expect to be quicker than we were last year, because we found a few things late in the season."
Johnson isn't the only Hi Tech Holden mounted West Aussie to be sporting a new colour scheme this weekend.
Rhys McNally's second season in the V8 Ute class comes with backing from Stratco – with the bright red #26 entry sure to stand out in the pack.
"It is great to come to Adelaide for the second time in the ute," said McNally.
"I have done a track walk and watched a lot of in-car footage to get my mind.
"It is a different feeling this year, last time I had never raced a ute, this time I am confident that I know how to drive and what to do to get the most out of my ute."
The V8 Utes hit the track for first practice at 9:00am today.