Canto confirmed as Bottle-O co-driver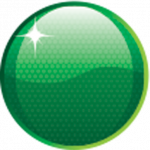 The Bottle-O Racing's will enter this year's V8 Supercars endurance races with the same pairing as last year, securing the services of Dean Canto to partner regular driver Paul Dumbrell.
The Dumbrell/Canto pairing finished in the top 10 at Phillip Island last year before qualifying in the top 10 at Bathurst.
Sydney-born Adelaide resident Canto was revealed as the co-driver in the #55 Ford Performance Racing-prepared Falcon during an event with the Australian Red Cross Blood Service in central Adelaide to raise awareness of the need for blood donors.
"Paul and I get along really well together and everything went well last year so I am looking forward to driving with him again this year," Canto said.
"We had good pace in the races and although the results didn't go our way, Paul came on really strong in the latter half of last year so that should carry over to this year and really help us.
"We are one of the strongest pairings out there, FPR works really closely across all three cars and that will give us an advantage over other teams."
Team owner Rod Nash feels his second-year line-up will be capable of fighting for the podium at two of the championship's biggest races.
"Dean fitted in really well in 2010 and did an extremely good job at both Phillip Island and Bathurst, he and Paul worked well together and had a similar pace and good strategy so it is great to have him back," Nash said.
"Dean has a wealth of V8 Supercar experience and I like the fact we are keeping consistency in our driver line-up as it is a key factor for success at the enduros."
Besides joining the team for its remaining test sessions, Canto will drive during Friday co-driver sessions at Winton, Hidden Valley, Townsville and Queensland Raceway.
The L&H 500, Phillip Island will be held on September 16-18, proceeded by the Supercheap Auto Bathurst 1000 on October 6-9.