V8s withdraw $2 million Grand Slam offer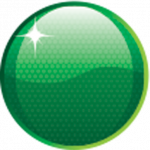 V8 Supercars drivers will not contest for the $2 million Grand Slam prize this year.
In what was originally planned to be an annual prize, the large cash offer has been withdrawn. V8 Supercars says that its "time and money" are better spent in other areas of the sport.
The $2 million Grand Slam was announced during last year's Clipsal 500 and would be awarded to any driver who could win V8's four big events – the Clipsal 500, Bathurst 1000, Gold Coast 600 and Sydney 500 in one year.
On the eve of this weekend's Clipsal 500, V8 Supercars media manager Cole Hitchock told Adelaide newspaper The Advertiser that the prize was now defunct.
"It was not a high priority," Hitchcock confirmed.
"There are an enormous amount of other things happening behind the scenes. We've taken on another event (New Zealand) and decided to put resources into other things."
TeamVodafone's championship leader Jamie Whincup told The Advertiser that he was not surprised that the cash prize had been withdrawn.
"I said at the time it was all a bit of media dribble to be honest," he said.
"No one was ever going to win. It was zero inspiration and after Adelaide there was only one guy thinking about it and that was Garth Tander.
"Everyone else was written off after Adelaide, so hey it didn't work, and it was never going to work."