Mitch Skaife inducted into CAMS program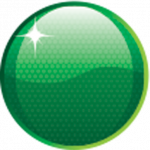 Mitch Skaife, the 15-year-old son of Australian touring car legend Mark Skaife, was presented with a $125,000 cheque by FIA President Jean Todt in Melbourne today.
Originating from the FIA Motor Sport Safety Development Fund, the money will be utilised by CAMS to help its young driver training program, called Ignition, in which Mitch Skaife was today inducted.
After a successful pilot program in 2010, CAMS hopes to incorporate Ignition into more than 400 Australian car clubs, in order to address issues such as road-rage and vehicle dynamics among young drivers.
"Ignition does not teach people how to drive cars," explained CAMS president Andrew Papadopoulos.
"It addresses issues of driver attitude and vehicle dynamics so that young people are better equipped to become road users."
The Ignition program is open to pre-licence students from 12 years of age, and will be offered to schools and community groups.
Mark Skaife said he is a keen advocate of teaching safe driving practices to children from a young age.
"I am a one hundred percent believer in teaching youngsters road craft as early as possible," said Skaife.
"Mitch had his eighth birthday at a go-kart track and he's learned a lot about road manners and vehicle dynamics ever since.
"The CAMS Ignition program is a great initiative and is going to help a lot of youngsters come onto the roads a lot more safely."
With the FIA about to embark on its biggest-ever road safety campaign, called Action for Road Safety,  Todt also praised the CAMS initiative.
"One hundred FIA affiliates, like CAMS, have signed up to the global program and are seeking to make positive contributions in their regions," said Todt.
"The CAMS Ignition program, now entering its second phase of implementation, is at the leading edge of global development."
The FIA's donation will part-fund the Ignition program. CAMS is now seeking additional assistance from all federal and state governments as well as insurance companies and institutions.