Jason Richards to drive Fujitsu V8 in Adelaide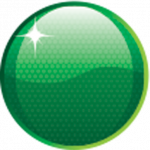 Jason Richards is set to drive Greg Murphy Racing's fourth Fujitsu V8 Supercars Series entry on the streets of Adelaide this weekend.
Having announced last week that he'd make his racing return at the event in a Ferrari 430 GT car, Richards plans to drive the Commodore in the first Fujitsu Series practice session on Thursday.
The 34-year-old will then determine whether he feels up to tackling qualifying and the races.
"I'll do the first practice session in it and just take it from there," Richards told Speedcafe.com.au.
"Whether I race or not is purely based on how I'm feeling, my energy levels, that type of thing. It's only because I'm a racing tragic that I'm determined to do it!
"The medical tests have all been finalised this week, so everybody involved is fine, and now it just revolves around me not getting a fever or anything like that.
"Assuming my health continues like it has been, I'll be out there doing it."
Greg Murphy Racing entered its fourth car for the event without having secured a driver, and will place no expectations on the Kiwi.
"There are no expectations from Greg Murphy Racing in terms of doing the whole event, but if I'm up to it I'll do it," he said.
"Basically the situation for them is they've got a car there entered that they want to run, and hopefully I'm able to run it for them.
"It'll be great to be re-united with one of my old Tasman Motorsport cars – it'll be quite interesting to jump back into it.
"I've been testing obviously in a V8 Supercar on Monday and Tuesday at Winton with Team BOC, so I feel quite ready to get into it.
"I'll get to the track tomorrow and start organising seat positions and a few bits and pieces to get the car comfortable for me.
"Hopefully they've still got my old seat moulds somewhere in the depths of the workshop. Maybe I can get my favourite dampers going as well for old time's sake!"
The Fujitsu Series has two practice sessions on Thursday, with the first set to kick off at 10:10am.