Greg Murphy Racing expands into sportscars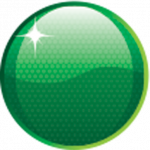 Fujitsu V8 Supercars Series team Greg Murphy Racing will expand its racing operations this season, becoming the official Victorian agent of sportscar maker Radical.
Radical Australia has imported more than 50 of the British-built sportscars through its Eastern Creek base since it was established four years ago, and is now looking to repeat its successful New South Wales model in other states.
Previously run as a class within the Racing and Sports Cars NSW Championship, the Radical Australia Cup one-make class has evolved into a national series in 2011, to be run with the Shannons Nationals.
According to team principal Kevin Murphy,  the opportunity to take on maintenance and race preparation duties for Radical customers in Victoria will complement the team's four-car Fujitsu V8 Supercars program this year.
"We're all very excited about what the involvement brings to our business model, and the synergies that exist between GMR and Radical," he said.
"These are purebred racecars that provide a perfect opportunity for people to experience the real feel of motorsport.
"With the options to up-spec the cars too comes an opportunity for drivers to progress to the next level, and ultimately into an identical car overseas as part of the broader Radical picture.
"Greg (Murphy) loves these cars and he'll be keen to be involved in the project at track days and at a number of events to offer advice and assistance to improve the experience that drivers have behind the wheel of a Radical.
"We're very excited about what the future brings and are very keen to get right behind the Radical project."
Radical Australia spokesman Greg Smith explained that the company had always envisaged expansion beyond its Sydney base.
"Expansion has always been a part of our broader plan, with Victoria the logical next step, so after carefully researching the Melbourne market, we're more than proud to announce an association with Greg Murphy Racing," he said
"We've been aware of Greg's operation for quite some time and have great respect for the professionalism with which his team had operated both Carrera Cup and Development Series cars over recent seasons.
"Things really gained momentum after Greg drove in our season ending endurance round, the Trans-West/Radical 250 at Eastern Creek in December."
The 2011 Radical Australia Cup will be contested across five rounds of the Shannons Nationals, with 50-minute, compulsory pitstop races.
The 'enduro' races will take on a 'pro-am' format, with organisers set to entice star drivers, such as Greg Murphy, into the cars.
Radical Australia received a significant publicity boost yesterday in Melbourne, where Garth Walden ended the three-day Top Gear Live festival with the fastest time aboard Radical SR3, complete with the famous number #51.