FIRST PICS: Triple Eight's Monster Commodore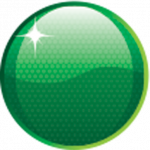 Andrew Thompson's Monster Energy-backed Fujitsu V8 Supercars entry has finally been revealed.
The striking new livery, which also features GearWrench branding, was launched at Smiths Holden in Port Adelaide this afternoon, and marks Triple Eight Race Engineering's first foray into the Fujitsu Series.
Thompson has been signed to drive alongside TeamVodafone's Jamie Whincup in this year's V8 Supercars endurance races, and is looking forward to erasing the memories of a horror 2010 with Walkinshaw Racing.
"It looks pretty tough and I reckon it'll look pretty mean on the race track," Thompson told Speedcafe.com.au of the new livery.
"It's fantastic to be standing here with this team after having a tough run in the last few years.
"It's a huge opportunity for myself to get out there and show what I can do, and fix a lot of the mistakes from previous years."
Thompson had his first taste of the car recently at Queensland Raceway, and says he likes what he felt.
"It was quite a bit different to what I've had in the past, so I really had to learn a few things and change a bit of my style to adapt to the car," he said.
"But by the time we finished up I was pretty happy and comfortable with the car.
"It was just a matter of getting a few things out of my head that I've done in the past that probably haven't been right.
"I also was able to make a couple of changes so that I can drive the car how I want to."
The Fujitsu V8 Supercars Series kicks off this weekend on the streets of Adelaide, where Thompson will face the likes of Nick Percat (Walkinshaw Racing), Jack Perkins (Sonic Motor Racing Services), Scott McLaughlin (Stone Brothers Racing), Tim Blanchard (MW Motorsport) and David Russell (MW Motorsport).
While the field appears one of the toughest in the history of the series, Thompson is confident he can put in a good showing.
"I think if I can get it right this weekend I'll be very competitive," he said.
"I'm obviously looking forward to the season having the sort of equipment under me that I do.
"It's not going to be a walk in the park by any means, it's going to be pretty hard work, but if I get my side right and as a whole we nail all the things we need to then I think we can come away with a good weekend."
According to Triple Eight commercial director Peter Jamieson, the team's Fujitsu Series program will be a full-season campaign, pending the ongoing approval of Roland Dane.
"We're really happy to have both Monster and GearWrench come onboard," he told Speedcafe.com.au of the new deal.
"They are two new sponsors to the category, and it's always a positive thing to be bringing in new brands.
"We're planning on running for the full season, but it's really up to whether Roland is happy with the car the whole way through."