British sportscar set for Clipsal debut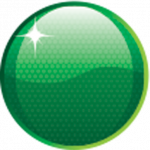 British sportscar brand Ginetta will be represented on the VodkaO Australian GT Championship grid for the first time this weekend, when Adrian Flack drives his new G50 HC in the GT Challenge class.
Recently imported to Australia by Queesland squad Williams Race Tech, the car features a mid-mounted Ford V6, delivering approximately 300bhp.
The Ginetta will compete against four Porsche 911s and two Lotus Exiges in GT Challenge, after the class was merged with GT Production for the 2011 season.
According to Flack, who tested the car for the first time at Queensland Raceway recently, the G50 should be competitive in its class.
"It's very different to the Porsche, but as a package I would have to say I think there will be a few surprised competitors," said Flack.
"The first few sessions where all about running in the engine and bedding in the brakes but I did get a few quick laps in and went home with a massive smile. I really can't wait to get to Clipsal."
Flack joins the Steve Williams-run team having competed as a co-driver alongside brother Damien in a 997 GT3 Cup Car in last year's GT Championship.
Williams has made two visits to the Ginetta factory in England, and is importing a second, four-cylinder example of the car to be raced later in the season.
'The car that we are running in Adelaide is an evaluation vehicle," explained Williams.
"It has a lot of aero and will carry plenty of corner speed. Our test at Queensland raceway went well.
"There were no problems and I was very impressed with the way that Adrian went about it."
The Ginetta G50s compete in a one-make series in England, with Red Bull Racing design guru Adrian Newey famously crashing one of the cars at Snetterton last year.
The VodkaO Australian GT Championship competitors will take to the Adelaide street circuit for first practice at 9:35am on Thursday, ahead of the 60 minute Murray Walker Touring Trophy race on Friday evening.
CLICK HERE for the full entry list