Vettel renews Red Bull deal until 2014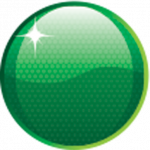 Sebastien Vettel has renewed his driving contract with Red Bull Racing and will continue at the team until the end of 2014.
If the reigning Formula One World Champion sees this contract to the end, he would have driven for Red Bull Racing for six-consecutive seasons.
Red Bull's motorsport advisor Helmut Marko confirmed the new deal, stating that securing the German's services was only a formality.
"It was in mutual agreement that we extended Sebastian's contract to 2014," he told Autosport.com.
"Both sides wanted to continue the partnership, so it was no big issue."
Having been supported by Red Bull since 1998, Sebastian is a graduate of the Red Bull Junior Team. In 2008 he became the youngest-ever driver to win a Grand Prix and last year became the youngest-ever FIA Formula One Drivers' World Champion.
Autosport.com also reports that senior technical personnel, including chief designer Adrian Newey, have extended their Red Bull Racing deals.
At this stage, Vettel's Australian team-mate Mark Webber only has a deal to stay with the team until the end of this season.