V8 Utes announce Wildcard entry for 2011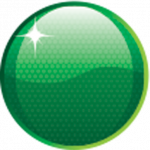 The Auto One V8 Utes Series will have a Wildcard entry in each round of the 2011 series.
As part of Auto One's recently-announced major partnership of the V8 Ute Series, a Ford ute will contest each of the eight rounds, with veteran touring car driver Charlie O'Brien set to make the Wildcard entry's debut at the Clipsal 500 this weekend.
O'Brien raced in the V8 Ute Series full-time last year, taking out the final round at the Sydney Telstra 500.
Auto One CEO, Peter Henry, is looking forward to the year ahead and thinks the Auto One Wildcard will be a great addition to the Series.
"We are really excited about the Auto One Wildcard entry," said Henry.
"Charlie is a fantastic driver and he will be a great addition to launch the program. We are looking at other name drivers for the rest of the year as the idea is to have a well-known driver in the car at each round that can mix it up the front with the established V8 Ute stars."
The Wildcard Ford BF will be easily recognisable in the Auto One livery and is the former Championship winning Ute driven by Layton Crambrook in 2008.
"I was really excited about competing this year, especially after doing so well at Sydney. I have been training, am down to my fighting weight and really pumped about this year," said O'Brien.
"Carrying the Auto One livery for the first round will be a great intro for the season, so I hope the form continues where it left off last year."