Sera domination at Victorian Championships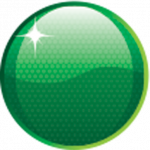 David and James Sera dominated proceedings in the Victorian Karting championships at Port Melbourne on the weekend.
Competing in five classes between them (David – three and James – two) the cousins remained undefeated in all of the 12 races they contested across the weekend.
All weekend the Clubman Light racing was dominated by the Sera pair and the 20-lap championship final proved to be no different – although the fickle Melbourne weather really spiced the racing up.
James Sera led the way ahead of Jordan Sanderson and Macauley Jones for the opening few laps before the rain started to fall at just after half race distance.
Shortly after it started to drizzle, David Sera made a move on the inside of Jones for third place which resulted in Jones spinning in front of the entire field. He was then collected by a number of karts while stationary but appeared to emerge uninjured.
With seven laps remaining the rain started to fall heavily soaking the track sending karts spearing off in all directions as they tested the limits of adhesion. The Sera cousins exchanged the front running on a number of occasions and Sanderson also found his way to the front, albeit briefly before running wide on the final turn.
In the end it was James Sera who held on to claim the 21st state championship of his illustrious career in his FA (Fernando Alonso) Kart ahead of David.
"When David got in front of me after it started to rain I thought he was going to drive away because he's a lot better in the wet than me," said James Sera.
"But it turned into the opposite as with him in front he really showed me the fast, and not so fast, lines around there and I was able to find the fast line to get back in front of him."
Competing in Clubman Light, Leopard Light and Rotax Light David Sera dominated two of them and finished runner-up in the third.
His performance in the Rotax Light category was another dominant one as he cruised to his third successive Victorian title in a row aboard his Australian-made Arrow kart. His cousin James pressured him during the Leopard Light final but was unable to topple the younger Sera.
"Coming into this weekend I knew it was going to be very tough – and busy – running three classes, so to finish on the podium in all three is very rewarding," said David Sera.
"We've been working on finding a sweet spot in the set up of the new Arrow kart and with Arrow finishing one-two (Sera's Arrow team-mate Luke Rochford finished second) in Rotax Light it is a good feeling."