Testing complete, next stop Australia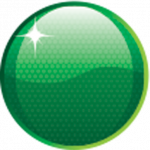 The Formula One teams now turn their attention to this month's Australian Grand Prix, after pre-season testing drew to a close at a rain-soaked Barcelona yesterday.
Just Mercedes, Williams, McLaren and Ferrari remained at the venue for the final day of running, with Nico Rosberg finishing the day on top.
The final test has been a confidence booster for Mercedes, after the MGP W02 had proven both off the pace and unreliable during earlier testing.
With team-mate Michael Schumacher having topped Day 4 in Barcelona, Rosberg said he had become increasingly optimistic for the season.
"We are on the up for sure," said Rosberg.
"It has been a much more difficult winter than we anticipated, although it was always going to be that we would not be quick in the beginning.
"I think there is one team that is clear ahead and that is not us at the moment (Red Bull) – but I may be wrong.
"We expect that we are better than last year and that is the main thing."
Pastor Maldonando (Williams) edged out Lewis Hamilton (McLaren) for second fastest on the final day, while Fernando Alonso (Ferrari) and Michael Schumacher (Mercedes) did not complete timed laps.
While Red Bull and Ferrari have shown impressive form throughout the four pre-season tests, Hamilton tried hard to avoid using the terms 'frustrating' and 'disaster' when describing his pre-season experiences with the new McLaren.
"I don't like to use the word 'frustrating' because I'm not frustrated," he said.
"It's tough on everyone in the team because everyone puts so much work into it, and you see it come out and look so beautiful, and… it's not a disaster, it just doesn't have as much performance as we'd like at the moment.
"But it's a foundation that we can build on, and that's all that really matters."
Williams's Australian Grand Prix chances received a boost with the news that the British squad will run its KERS system in Melbourne, after both Maldonando and team-mate Rubens Barrichello had been troubled by the device in testing.
Reigning wooden-spoon recipient Hispania failed to test its new car in Barcelona, after the F111's new damper system was delayed in customs.
The team's second-generation car will thus make its debut in Melbourne at the end of the month.