Scott McLaughlin makes history in NZV8s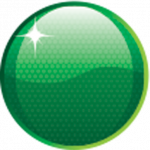 Seventeen year old Scott McLaughlin has become the youngest ever NZV8 race winner by taking out Race 3 at Taupo today.
McLaughlin, who is using the NZV8 series to prepare for his second Fujitsu V8 Supercars Series campaign this year,  proved one of the pace-setters all weekend, with seventh and fifth place finishes in Races 1 and 2 respectively.
Two-time champion John McIntyre emerged from Taupo with the round victory, ahead of Kayne Scott, who won Race 1, and McLaughlin.
"This is really going to help my career," beamed McLaughlin after the reverse grid finale, in which he started 15th.
"This feels just so great I don't know what to say but hopefully I can take this form to Adelaide and show the V8 Supercar teams what I can do."
The points standings were given a considerable shake-up heading into Hamilton's final round, with Scott moving to within seven points of series leader Angus Fogg after the LG Falcon driver suffered a difficult weekend.
Having taken fourth in Race 1, Fogg was just eighth in Race 2 after two off-track excursions, before scoring a disastrous 16th in Race 3 after a puncture.
McIntyre enters the finale third in points, having overtaken the hapless Craig Baird. The defending champion struggled for pace all weekend, and failed to finish the final race due to a mechanical failure off the grid.
"We thought we had the weekend lined-up," said Baird.
"I can't tell you why we haven't been fastest. I'm not sure if it's me, the car, or a combination. "
Australian Jason Bargwanna took his second win of the season in Race 2, and sits 10th in the points standings despite missing a round.
McLaughlin's Race 3 success was just the second race victory for a Holden driver in the 18 races held so far this season, and the fourth for Nigel Barclay's Racing Projects team, which also runs Kayne Scott's Fujitsu-backed Ford.
The final round of the 2011 BNT NZV8s will be held in conjunction with Event 3 of the 2011 International V8 Supercars Championship, as part of the ITM 400 on April 15-17.