NZ to host international open-wheel class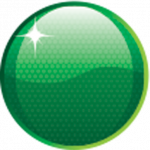 Superleague Formula will finish its 2011 season in New Zealand, according to an official calendar released by the category.
The series, which pits football club-branded open-wheel racing cars against one another, is scheduled to visit 11 countries across 12 rounds.
The season will begin with six European events, before ending with six 'fly-aways'  that will see the cars race in Russia, China, Brazil (twice), the Middle East and New Zealand.
A venue has yet to be announced for the New Zealand round, with Taupo and Hampton Downs the obvious possibilities.
While the sustainability of the largely sponsor-devoid Superleague Formula remains questionable, category competitions director Robin Webb believes the class's fourth season will be its best yet.
"SF took a significant step forward in 2010 when we visited China for the first time as part of our expanded 12 round calendar," he said.
" The 2011 schedule has a well-balanced mix of traditional venues and new circuits held across four different continents and we're looking forward to introducing our unique motorsport concept to new fans around the globe."
New Zealand's Chris van der Drift was a race winner in the class last year, before suffering a monumental accident during Round 7 at Brands Hatch. Countryman Earl Bamber made a one-off appearance in Beijing's Round 11.
With Australia not appearing on the 2011 calendar, it now appears unlikely that an Australian football club, rumoured to be Sydney FC, will feature in the championship this season.
An entry list for the 2011 season has yet to be released.
See below for the official 2011 calendar
| | | | |
| --- | --- | --- | --- |
| Rd. | Country | Circuit | Date |
| 1 | Portugal | Estoril | May 28/29 |
| 2 | Holland | Assen | June 4/5 |
| 3 | Spain | Circuit de Navarra | July 2/3 |
| 4 | France | Magny-Cours | July 9/10 |
| 5 | Belgium | Zolder | July 16/17 |
| 6 | UK | Donnington Park | August 6/7 |
| 7 | Russia | Smolensk Ring | September 10/11 |
| 8 | China | TBC | September 24/25 |
| 9 | Brazil | Curitiba | October 8/9 |
| 10 | Brazil | TBC | October 15/16 |
| 11 | Middle East | TBC | November 12/13 |
| 12 | New Zealand | TBC | November 26/27 |