Brabham completes GT1 Nissan deal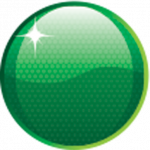 David Brabham will become the first Australian to compete in the FIA GT1 World Championship when he lines up in a Nissan GT-R this season.
The 2009 Le Mans 24 Hour winner has inked a deal with the Sumo Power team, which recently took over preparation of all four Nissan entries.
Brabham will share the #21 Sumo GT-R with Brition Jamie Campbell Walter, while ex-Formula One pilots Enrique Bernoldi and Ricardo Zonta will share the second car.
Peter Dumbreck and Michael Krumm, who drove for Sumo Power in 2010, will both move over to the new, Sumo-run, JR Motorsport, while Lucas Luhr and Richard Westbrook complete the eight-man squad.
Brabham, who will race in next weekend's Sebring 12 Hour for Highcroft, said he is excited about racing in GT1.
"When I was at the FIA awards ceremony in December, I saw the GT1 trophy being presented and I thought how cool it would be to win it," said Brabham.
"Therefore, I was delighted when the opportunity came up to join Sumo Power GT.
"I'm now really excited to be part of the team and the FIA GT1 World Championship.
The series has all the right ingredients and I like the format of the races.
"A reflection of its credibility is the number of top-level drivers that are taking part, which means there's a lot out there that could win the title – and of course, that includes the drivers in the two Nissan teams."
The 2011 FIA GT1 World Championship grid is set to take on a revised look from its inaugural season.
Reigning champions Vitaphone Maserati, and its sister-team Hegersport, have yet to enter cars for the new season, while front-running Ford squad Matech has officially withdrawn.
Marc VDS will step up to run all four Fords this year, while the Swiss Racing Team, which previously campaigned two Nissans, will take Reiter Engineering's place as the second Lamborghini entrants.