VW to announce WRC entry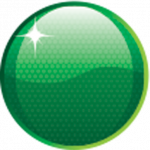 German automotive giant Volkswagen is expected to confirm its entry in the 2012 World Rally Championship at the Rally of Portugal 24-27 March.
British motor sports magazine Autosport has revealed the plan for the announcement.
Reported to have a budget of EURO100 million (AUS $138 million), VW will join WRC stalwarts Ford and the dominant player of the last 10 years Citroen, as well as Mini for a full program next year.
Volkswagen has previously run two-wheel drive entries in the WRC and major regional championships, most notably in the late 1990s. Australia's Simon Evans won the F2 title in the Australian Rally Championship aboard a Golf GTi in 1999 and the same class in the Asia Pacific Rally Championship in 2000.
Citroen team principal Olivier Quesnel has told Autosport that he does not fear Volkswagen and its reported monster budget.
Despite the talk of a big-money new rival, Quesnel remains confident in Citroen's ability to keep on winning.
"They did the same [big budget] in Dakar," said Quesnel, "and Mitsubishi won with no money. And, don't forget, Mitsubishi was red too!
"No, I don't worry about this, this is the way the German guys can work. For me, it's good for the sport and for the championship that they are coming and that we have Mini as well."
It has yet to be decided whether Volkswagen will continue to run its Dakar entry alongside the WRC effort, but its motorsport director Kris Nissen has previously suggested that with the investment already made in the Race Touareg 3, running the two programmes side-by-side would not be prohibitive.
Volkswagen has won the Dakar for the last three straight years, ending Mitsubishi's seven-year run in 2009.
Citroen has won six of the last eight World Rally Championship manufacturer titles and taken Sebastien Loeb to the last seven drivers' titles.
The introduction of new WRC car regulations from this season has sparked plenty of manufacturer interest. The crucial rule change from 2000cc to 1600cc capacity engines with turbo charging added, plus the reduction in electronic aids has opened the field to greater manufacturer involvement.
Toyota officials have also been highly visible at WRC events over the past 12 months and are known to be looking at an affordable motor sports program to replace its Formula One project which was dropped prior to the start of the 2010 season.