Strong field for 2011 Australian GT opener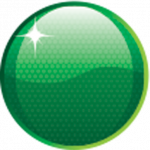 The opening round of the 2011 VodkaO Australian GT Championship is set to feature a strong 24-car field, despite the exit of several competitors to Carrera Cup.
The Clipsal 500 support event will see eight marques compete in the Championship Class alone, with Maranello Motorsport's pair of Ferraris joining the mix of Porsche, Lamborghini, Aston Martin, Mosler, Audi, Dodge and Lotus entries seen last year.
While a 2011 Carrera Cup Championship entry list has yet to be published, Speedcafe.com.au understands that as many as 11 former Australian GT Championship competitors have purchased cars for the reborn Porsche class.
AGTC director Rachael Wagg told Speedcafe.com.au that she is happy with the depth of the 2011 GT field.
"Having 24 cars after losing a number of competitors is still a really really strong field," said Wagg.
"We said at the end of last year that we wanted to drop our grid sizes to around the mid-20s mark, so we're pretty happy with where it's at.
"I think you'll find that a couple of the guys that have bought Carrera Cup cars, like Marc Cini, will still do some rounds with us anyway."
With three GT-type categories now a part of the Australian motorsport landscape (the AGTC, Carrera Cup and Porsche GT3 Cup Challenge), the pressure is on each class to produce healthy fields.
While Carrera Cup is set to have a mix of professional and amateur drivers, the AGTC's 'driver parity' system sees the category aimed at successful car owners or 'privateers,' giving it a significant point of difference.
"Competition is always a good thing, because it makes everybody look at their own businesses, and innovate where they can," said Wagg of Carrera Cup's return.
"You've got to go with the demand and do what your clients want, and I think that's what we've done.
"Australia does have quite a small pool of competitors compared to places like Europe and America, purely because of the population size.
"So I think that, with the amount of categories we currently have, if you're getting over 20 cars, then you're doing well."
With two-time reigning AGT Champion David Wall heading to the Fujitsu V8 Supercars Series this season, the only Seeded drivers entered for Adelaide are co-drivers Jason Richards, Allan Simonsen and Daniel Gaunt.
Peter Hackett, Greg Crick and Klark Quinn will face certain parity restrictions however, having been classified as 'Masters.'
The GT Challenge class, which now incorporates GT Production, features seven entries, and will see Adrian Flack debut the first of two Ginetta G50's set to join the championship this season.
See below for the full Round 1 entry list
| | | | | | |
| --- | --- | --- | --- | --- | --- |
| GT Champ | 2 | Vodka O, Procon Developments | Dean Grant | Daniel Gaunt | Porsche GT3 997 Cup S |
| GT Champ | 3 | Taplin Real Estate Group | Andrew Taplin | N/A | Porsche GT3 997 Cup S |
| GT Champ | 4 | Vodka O, Rocking Angel Racing | Peter Hackett | N/A | Lamborghini Gallardo GT3 |
| GT Champ | 5 | Supaloc Racing | Kevin Weeks | N/A | Lamborghini Gallardo GT3 |
| GT Champ | 7 | VIP Petfoods | Tony Quinn | N/A | Aston Martin DBRS9 |
| GT Champ | 8 | Penfold Audi Sport | Mark Eddy | N/A | Audi R8 LMS |
| GT Champ | 9 | Hallmarc | Marc Cini | N/A | Porsche GT3 997 Cup S |
| GT Champ | 12 | VIP Petfoods | Klark Quinn | N/A | Mosler MT900 GT3 |
| GT Champ | 17 | Il Bello Rosso | Peter Edwards | Jason Richards | Ferrari 430 GT3 |
| GT Champ | 22 | GRAM Racing | Ash Samadi | N/A | Mosler MT900 GT3 |
| GT Champ | 27 | Maranello Motorsport | Nick O'Halloran | Allan Simonsen | Ferrari 430 GT3 |
| GT Champ | 38 | Simworld | Ben Eggleston | N/A | Aston Martin DBRS9 |
| GT Champ | 51 | AMAC Motorsport | Andrew Macpherson | Mike Reedy | Mosler MT900 GT3 |
| GT Champ | 55 | TBC | Greg Crick | N/A | Dodge Viper GT3 |
| GT Champ | 58 | Adrenalin.com.au | Richard Kimber | N/A | Dodge Viper GT3 |
| GT Champ | 88 | Vic Air Supplies | Simon Middleton | N/A | Lamborghini Gallardo GT3 |
| GT Champ | 98 | Invisalign | Angelo Lazaris | N/A | Lotus Exige GT3 |
| GT Chall | 6 | Golf Car Solutions | Jordan Ormsby | N/A | Porsche GT3 996 RS |
| GT Chall | 10 | Simply Sportscar | Mark O'Connor | N/A | Lotus Exige GT3 |
| GT Chall | 21 | Boylan Traffic Solutions | Peter Boylan | N/A | Porsche GT3 997 Cup Car |
| GT Chall | 39 | K-TEC Motorsport | Richard Bennet | N/A | Porsche GT3 997 Cup Car |
| GT Chall | 50 | AGAS National | Adrian Flack | N/A | Ginetta G50 HC |
| GT Chall | 61 | Bundaberg Racing | Timothy Poulton | Stig Richards | Lotus Exige S |
| GT Chall | 99 | Rorsche Paper | Damien Flack | N/A | Porsche 997 GT3 Cup Car |