Resurfaced track section to improve Clipsal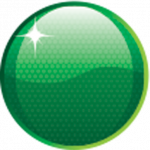 Expect to see better passing opportunities at one of the Clipsal 500 street circuit's key overtaking corners next weekend.
Since last year's race, the surface on Wakefield Street between turn three and four has been resurfaced.
The resurfaced area will give the drivers a smoother ride and give the cars superior grip.
Traditionally, Wakefield Street is a bumpy area of the track, and the resurfacing of that section was pushed forward due to higher-than-average rain fall in the area.
The approach to turn four is a passing hotspot, and reigning Clipsal 500 Champion Garth Tander says that the new surface will create even more opportunities.
"A vast majority of the Adelaide circuit is the original tarmac from the Grand Prix days. Some of the surface has got long in the tooth, and certainly the run up Wakefield Street has been one of the bumpiest sections of the circuit. It hasn't been low on grip, just bumpy, due to various patching," the factory Holden driver explained.
"Without seeing exactly what they've done, it's hard to comment, but if they've resurfaced any of the run in the braking area and smoothed it out, then it's going to make for better racing.
"That's one of the key passing opportunities. You're always a bit concerned that if you're up the inside, you want to know you can get it stopped in time over the bumps.
"If you get up the inside on a smoother surface under brakes, it will make for better racing."
The Adelaide street track is now closed to the public, with the finishing touches currently being completed.
While the drivers will have a smoother run through into turn four, spectators will see a significant change in the Victoria Park area. A brand-new grassed area has only just been put in for general admission ticket holders.
The area will offer a more comfortable space and good general admission viewing. Motocross stunt riders will also be performing there.
And look for a BBC TV crew lurking around the track, following Adelaide's favourite voice Murray Walker. The BBC is filming a life documentary on the former Formula One commentator, capturing his movements including his trackside commentary during the race.