Kurt Busch set to make NHRA Pro Stock debut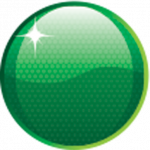 Former NASCAR champion Kurt Busch will make his NHRA Pro Stock debut at the Tire Kingdom NHRA Gatornationals on March 10-13 – the traditional NHRA East Coast opener.
The 22-time NASCAR race winner will pilot the Shell Dodge Avenger and try to qualify for the field of 16 for Sunday's eliminations.
It's a rare opportunity for Busch to race in another major motorsports series as the busy NASCAR calendar takes a rare weekend off.
Last year, Busch competed in Super Gas at the Gatornationals and lost in the first round. After finishing fifth in the Daytona 500 three weeks ago, Busch is looking forward to giving NHRA Drag Racing a go at one of the sport's marquee events.
"It's a whole different world than NASCAR," Busch said.
"The toughest part is staging the car and, of course, cutting a good light; the thrill of the launch and the speed at the top end is why I'm so fascinated with drag racing. But I do know that heading to the Gatornationals and running with the pros, I will get a full dose of humble pie."
Busch will be competing against the world's best Pro Stock drivers, including current points leader Jason Line, defending world champ Greg Anderson, and veteran racer Allen Johnson, who has been Busch's mentor through testing.
"Kurt is right on target," Johnson said.
"His shifting is awesome for a newcomer, he's got a simulator to work on it and practice, and in my opinion, he's right where he needs to be to qualify for Gainesville."
Busch is optimistic about his chances but realises that NHRA Pro Stock competition is among the most cut-throat in all of motorsports.
"Pro Stock is the tightest Pro category as far as the elapsed time is concerned, and it's not going to be an easy task," Busch said.
"I feel me teaming up with Allen Johnson and the Mopar folks, we've given ourselves the best opportunity to make the show."