Richards looks to mid-season V8 return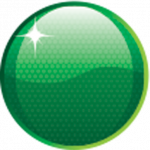 Jason Richards has his sights set on returning to V8 Supercars competition prior to this season's endurance races.
Sidelined since last November due to cancer, Richards will return to racing at this month's Clipsal 500, driving in Friday night's Australian GT Championship support race (CLICK HERE for separate story).
While Richards has frequently been mentioned as a possible endurance co-driver with Brad Jones Racing this season, the Kiwi says he aims to be back even sooner.
"My plan is to be racing before the endurance races, full-time, but that's based on my treatment and how successful that is," Richards told Speedcafe.com.au.
"If my treatment is successful then I'll be racing full-time in the championship.
"But if I'm still battling cancer, then I'll do one-off events like the enduros."
Richards completed laps in Jason Bright's #8 Team BOC Commodore at the Eastern Creek test on January 31, and returned to the cockpit last Monday at Winton.
While a full-time return would see Richards replace Jason Bargwanna in the team, it is undecided who the 34-year-old will share with in the endurance races.
"Bathurst is an important place for me, and it's a race I've come so close with in the past," said Richards, who finished second on The Mountain in 2005 and 2009.
"Joining up with any of our three guys (Jason Bright, Jason Bargwanna or Karl Reindler) is a potentially race winning combination.
"I'm looking forward to Bathurst if I'm not well, but I'm probably more looking forward to recovering to the point where I'm a full-time driver again."
Richards will fly to Sydney for medical tests before the March 17-20 Adelaide race meeting, and also has plans to head to the United States
"It's still a massive battle, having to fight this – it's not giving up easily unfortunately," he said of his cancer.
"I have booked in a trip to go to Michigan, and I'm trying to plan a step or two ahead each time.
"I'm sort of on Plan B now, we'll see how that works, and then we'll work on Plan C while I'm in Michigan."
Richards has received a wealth of support from friends and fans within the V8 Supercars community since being diagnosed last year.
Former Bathurst and Australian Touring Car Championship winner John Bowe recommended Richards to Maranello Motorsport for the Clipsal 500 drive, and has been a particularly close support.
"He's my next-door neighbour, so we spend a lot of time together – we see each other everyday," said Richards of Bowe.
"He's an inspiration for me as a driver, but really off the track he's been exceptional for me.
"We spent all of last Sunday together, my kids were polishing his E-Type Jaguar.
"To my three and a half year old he's almost like a grandfather figure… but don't tell him I said that!"
See below for a video news report on JR's Ferrari drive from Ten News