James Sera sets the pace at Victorian Titles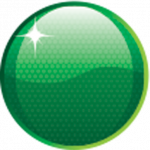 Three-time Australian Champion James Sera set the pace during qualifying at the Victorian Karting Championships at Port Melbourne today.
Competing in both the Leopard Light and highly competitive Clubman Light categories, the 31 year-old set the fastest time in both divisions as he chases the 21st state championship of his illustrious career.
Local driver Adam Willison was second fastest in the Leopard division while Sera's younger cousin David was a mere 0.124 seconds slower than the FA (Fernando Alonso) Kart pilot.
"It's really the best possible start, now the hard work really starts to try and stay there as there is only one way to go from here," said James Sera.
"Over the past few months I've done a heap of testing around here and with only a handful of FA karts here this weekend it's great to show the potential of the chassis.
"This weekend is the first big event for the FA Kart team in Australia, to be competitive straight off the bat is very pleasing."
Rochester's James Hughes outpaced his more fancied rivals, including reigning national champion Joseph Mawson, to finish on top in the Junior Clubman category
"This is my seventh crack at a state championship but the first time I've qualified on pole position," said Hughes.
"There is a lot of great drivers in the field this weekend. My best finish in a state title is second, which I've done three times – hopefully this weekend will be the time that I go one better."
After qualifying second in the Junior Clubman category, Mawson gain the upper hand on nemesis Pierce Lehane in the Junior Max class.
In the battle of the youngsters, Wright Karts driver Jordan Caruso finished as the fastest qualifier ahead of South Australian Chase Wooley and Dylan Hollis. Wooley's older brother Rhys topped the timesheets in the Rookies category ahead of multiple-time state champion Reece Sidebottom.
The opening round of heat races started this afternoon and will continue tomorrow ahead of the pre-finals. The Championship finals will be contested on Sunday.