Brad Heywood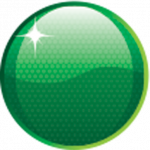 When it comes down to it if it has an engine it is of interest to former Speedway superstar Brad Heywood.
Motorbikes, Sprintcars, Formula Ford, Formula 2 and F5000, Go-karts, Jet skiing … Heywood enjoyed his time with them all and in some cases, still does.
Heywood's highpoint was winning the 1991/92 World Series Sprintcar Championship, the pinnacle in Australian Speedway. Yes, there are people in the sport that have dominated far more than Heywood did, people like George Tatnell (2 titles), Max Dumesny (7) and Brooke Tatnell (8) but what stands out with Heywood was the fact that he beat them all to win.
Heywood was the ultimate privateer that took it to the big sponsor backed, almost factory teams if you like. To put this into perspective, it would be like Dean Fiore winning the 2011 V8 Supercar title. No disrespect to Fiore, but none would consider him a threat to take out the series, and that's how Heywood was considered.
Heywood started in Sprintcars a few years earlier and was a regular top ten racers, but then he shocked the fraternity to win that 1991/92 title. As unlikely as it was, it was a popular win; the man the called 'Hollywood' was one of the most popular drivers in the series.
It all started for Heywood as a seven year old; driving cars on his parent's farm. From fourth grade onwards he used to wag school to watch the Formula 1 cars when they raced at Warwick Farm, his local track.
His interest in all things automotive started during his school years, he once saw the engines out of a couple of minis and decided to leave school to start an apprenticeship.
That first job with John Leffler set him on his way to a long career. Leffler ran his own service station and ran Formula Ford, F2 and F5000, all of which Heywood would eventually work on, he even worked on the car that won a F5000 championship.
Heywood enjoyed racing motorbikes. He raced motocross across several classes and raced Superbikes. After several years, he decided it was time to hang up the helmet and retire from two wheels.
"In 1987 I was racing at Surfers Paradise, I had tried to get a factory ride but I had a substantial business and I couldn't afford to get injured," Brad Heywood explained to Speedcafe.com.au.
"I decided I'd hang up my helmet at that race, which ended up being the place where I had the biggest crash of my career.
"I crashed at the bridge and went into the dam. I walked away but worse for wear, as you would with a 280 kilometre per hour accident."
At that same time a good mate of Heywood's, Paul Knott who was also competing, decided to stop racing and had an interest in Sprintcars. He talked to Heywood about managing a team with Heywood driving.
"Paul (Knott) was interested in Sprintcars so we flew to Perth to watch a race at Claremont, were a couple of top Americans were racing, and decided to give it a go," said Heywood.
"In 1987 I bought my first car, it was a home-made thing that spent more time off the track than on.
"After a few events, I was told to get a good car, as I was wasting my time.
"There was an American out here racing, when he returned (to the US) I bought his car and put my old steel engine into it and went out and won the feature race and broke the track record. It all went from there."
Heywood was immediately hooked on Sprintcars. It was exciting, competitive and races were held on a Friday or Saturday night, allowing him to meet his work obligations and then enjoy racing on weekends.
After three seasons of good results, where he won races and placed within the top 10 of the championship, Heywood got a good group of people together, steered clear of any accidents and won the 1991/92 World Series Sprintcar Championship, an amazing feat in a highly competitive series.
"Prior to the start of that season I went over to America and went to a little NASCAR school in Florida for a couple of days," said Heywood.
"It was a good learning curve. On a one-way radio I had someone talking to me, giving me lots of information and feedback. When I came back home we were on song straight away and won that series.
"I also surrounded myself with the right people; that was the secret. We very rarely crashed and we were doing our own engines, which never let us down, we were very fortunate.
"Winning that championship was definitely a highlight."
Heywood started off strongly the following year, dominating for the majority of the season. He was on track to win back-to-back titles but pulled the pin with several races remaining, which he now regrets.
"We had a very good start, but never finished it (the series)," said Heywood.
"I was too stretched at the time, so I dropped out four races from the end, ending up fourth in the championship.
"Looking at it now, I probably should have stretched myself because I could have won a second title.
"Since its inception in 1987 only seven people have won the title, four of whom have won multiple titles.
"It would have been nice to be in that exclusive group."
After winning the championship Heywood soon retired. His business commitments were keeping him busy, but by 1999 he was at it again.
"My god son wanted to race, so we put a two car team together and did a number of races together," said Heywood.
"I then walked away, but came back again in 2003. From the time I stepped into the car we were on the podium just about every race, which was a fortunate scenario.
"Then Darren Disbury asked me to drive his car in the 2003/04 season. I retired for good after that."
Heywood was always very serious about his racing; he was also keen to present his team as best as possible. These efforts saw him referred to as 'Hollywood' within the sport.
"I used to have a sign writer who would change the design of the car, so every event we'd go to we'd have a different livery," said Heywood.
"It's just the way we went about our racing, we were well presented and had a team uniform. Back then there weren't too many people that could do that and (fellow competitor) Max Dumesny decided to call me 'Hollywood' for the effort I put in."
It was his Hollywood moniker that contributed to a moment that has stayed with Heywood to this day.
"I went to America and raced over there for a little while in 1993," said Heywood.
"I went to Knoxville a few weeks before my first event, just to see how everything operated, how they started the event and so forth so I could hit the ground running.
"One night after the races I was talking to Max Dumesny and this girl approached him wanting an autograph.
"He said 'sure but you better get Hollywood's autograph, he's a driver too'.
"Keeping in mind that I hadn't even turned a wheel at that stage I said 'I don't sign t-shirts I only sign breasts'.
"So here are all these girls standing in front of me with their t-shirts above the heads and I'm signing their breasts.
"It was pretty funny, there was great racing over there too, it was a very enjoyable trip."
These days Heywood is still involved in his automotive businesses, but is about to relocate to America.
"In 2004 I started a drive-through car servicing business, allowing people to get a service while they wait," said Heywood.
"I then bought a business called Better Brakes, which is in the centre of Parramatta, so I had two businesses operating.
"I've just sold one and I'm in the process of selling the other so that we can move to America in June to live there for a few years.
"I'm still water skiing and motorbike riding; I'm just not involved in motorsport any more.
"The plan is to hang out with the family and have a look at America."