Stratco releases TV commercial with V8 stars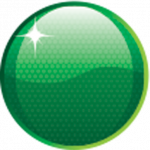 Stratco Racing driver David Reynolds and Kelly Racing team-mate Rick Kelly are the stars of the latest television commercial for hardware retailer and building supplies manufacturer Stratco.
The national campaign will begin screening on Monday, March 14 just in time for next week's Clipsal 500, the home event for South Australian-based Stratco, which was founded in Adelaide over 60 years ago.
After two races of the V8 Supercars Championship, Stratco driver Reynolds currently sits in fifth place.
Team co-owner Kelly was excited to have the continued support of Stratco, which joined Kelly Racing as the naming-rights sponsor for the team's #16 Stratco Commodore in March 2010.
"To have a partner like Stratco that is continually thinking of new ways to leverage its sponsorship is superb," said Kelly.
"The ad has come up really well and it will take Stratco and our #16 Stratco Commodore to a wide audience right around the country."
Reynolds said that he was thrown out of his comfort zone during the production of the commercial.
"Sitting in a make-up chair and taking orders from a director was not really something I expected when I signed on to drive the #16 Stratco Commodore," said Reynolds.
"But Rick and I both had a ball filming the commercial and I think the final product has come up really well.
"It seems like I've been the Stratco Racing driver for almost a year now because we have been working on so many things together. It's great that Stratco gets behind the racing program so heavily."
Shane Jones, Group Marketing Manager for Stratco, says the advert aims to be fun and quirky.
"Rick and Dave are great ambassadors for Stratco so we are pleased to have them front our latest TV campaign," said Jones.
"Kelly Racing and Stratco are both family businesses that are growing as they punch above their weight against the big boys, so there is a lot of synergy there and we get on really well.
"This ad is a bit of fun. We have tried to be a little quirky and not be too serious and I think Rick and Dave enjoyed the process for that reason."
The Clipsal 500 will be held at the Adelaide Parklands street circuit from March 17-20 2011.
To view the advert, see the video below …