Robbery leaves Top Alcohol team in disarray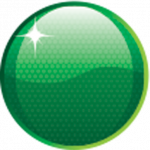 The future of ANDRA Pro Series Top Alcohol competitor Aaron Hambridge is in doubt after a large amount of performance parts stolen were stolen recently.
The harsh robbery has left Hambridge's team in disarray and is set to put his team up for sale to recover the losses.
Hambridge estimates that more than $300,000 worth of his and his competitors stock has been taken, including engines, engine parts, racing accessories and race car equipment.
As well as the generic parts that were stolen from the shop, lots of specific things were taken too such as complete motors, short motors, complete motors waiting to be assembled, pistons, starters and magnetos.
Steve and Aaron Hambridge are devastated by the incident.
"We have probably lost around 300,000 dollars worth of engines and parts with the most expensive single item taken being a 65,000 dollar blown alcohol small block chevy that was only finished around one week ago," Aaron Hambridge said.
"So far it looks as though two guys where in our shop for at least two hours using our trollies and forklift to move everything around then stole a truck from the kitchen maker two doors up loading it all up along with nearly all the spares from my trailer and around $100,000 worth of stuff out of the HDT semi trailer parked two units down from us.
"This has crushed me and the rest of my family mentally and financially.
"We now have to come up with most of the money out of our own pocket to replace all the stuff that was in our shop, hence the race team being for sale.
"We also have to complete all the necessary labour accompanied with all these engines all over again.
"We will come through this but it is going to take some time and I ask all involved to please bare with us and be patient as we will sort everyone out as soon as we can possibly afford it.
"There are around 25-30 different customers involved who I really feel for as most of my customers I consider friends and have come to know very well, but my only other option right now other than try to slowly get my way out would be to call bankrupt which we definitely do not want to do.
"Some parts can just be re-ordered but there are some rare parts, some one offs and worse than all some parts with a lot of sentimental value that I just can not replace.."
If you have any information regarding the theft, contact Aaron or Steve Hambridge on (02) 46471181 or Crime Stoppers on 1800 333 000.